While the acceptance of cards, mobile wallets and banking apps is increasing, only 10 per cent of transactions take place through them, says Priya Nair.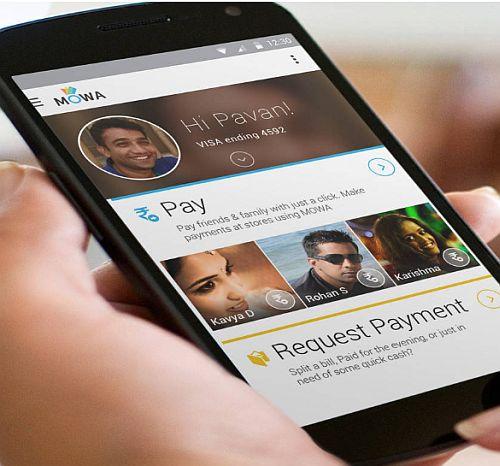 Image only published for representative purposes. Photograph: Kind courtesy Ikaaz Software
With a sharp increase in the number of digital options, it is quite possible to manage most of the day's expenses without too much of hard cash.
You can pay for a taxi (Uber, Ola and other app-based services) by using a mobile wallet.
Those travelling by metro, bus or train, can use smart cards to pay for the service.
Lunch in the office canteen can be bought using coupons.
If you eat at a restaurant, pay by debit or credit card.
Grocery shopping on the way home, too, can be done using a card.
Yes, you will need some cash for the occasional cup of roadside tea or coffee, travel in an auto and if you want to buy fruits and vegetable from a vendor. But it isn't a major amount.
So, the government order banning currency notes of Rs 500 and Rs 1,000 should not really scare anyone, right?
No.
Cash is still king for a large number of Indians simply because it is widely accepted and convenient.
Naveen Surya, managing director of the digital payments company ItzCash and chairman of the Payments Council of India, says, "The challenge is that no other alternative comes close to cash. That is why digital payments account for only 10 per cent as against 90 per cent of cash transactions."
"No questions are asked for a cash payment up to Rs 50,000. But, for a credit payment of more than Rs 10,000, consumers are asked for identity proof and so on."
"Either other modes should be made as easy to use as cash or questions should be asked while using cash too."
The government's proposal, a few months ago, to disallow cash payments for transactions above Rs 3 lakhs (Rs 300,000) was a move in this direction.
Customers prefer cash simply because it is perceived to be inexpensive and easy, points out Deepak Chandnani, chief executive officer, Worldline South Asia and Middle East, a payment services company.
"The penetration of acceptance infrastructure is currently at a dismal 1.3 million point-of-sales terminals. As long as the acceptance infrastructure in India does not match the pace of growth of cards and other cashless modes, customers will use cash," he says.
As of March 2016, India had about 660 million debit cards in circulation, and 87 per cent of debit card usage at ATMs was for cash withdrawals.
For a country of the size of India, the number of credit cards in circulation -- 23 million in force -- is minuscule and activation rates of the more-than-200 million prepaid payment instruments remain low, says a report by Visa.
The major challenge is that alternate methods are largely restricted to urban establishments and that, too, the bigger stores, says Naveen Kukreja, CEO and co-founder, Paisabazaar.com.
In some cases, the regulations discourage the use of these instruments, for instance, the surcharge of 1.6 per cent while booking railway tickets using credit cards.
The government has proposed to do away with this surcharge for all government-related payments.
Some retail stores accept card payment only above a certain limit or charge a higher amount for card payments.
Customers must object to this and should lodge a complaint with the card provider or bank, says Naveen Chandani, chief business development officer, Bankbazaaar.com.
Many customers still use their debit cards only as an ATM card, either because they don't know that it can be used for swiping or because they fear cards getting hacked, says Kukreja.
Mobile wallets aren't used so much as the money stored does not earn interest, unlike a savings bank account.
However, the new payments banks that will start operations soon will address this issue.
Pavan Vijay, founder, Corporate Professionals, says: "The risk of disclosing private information and the fear of identity theft is another reason why consumers are reluctant to opt for Internet banking. That is why many customers refuse to opt for online banking facilities. Therefore, there is a need to secure transactions across diverse digital ecosystems."
Access to the Internet, connectivity and network are some other practical problems customers face when it comes to digital transactions.
Wherever card payments are accepted, like grocery and medical stores, retail outlets, malls, jewellery shops, etc, customers should opt for card payments.
Services like cab bookings, utility payments, etc, already provide cashless payment options which customers should now use instead of cash, says Chandnani.
Allowing interoperability in mobile wallets, allowing the use of all instruments like credit/debit cards, mobile wallets, in addition to bank accounts on the Unified Payments Interface platform will improve the acceptance of digital or electronic payments, says Surya.