'If private capex has to kick in, there should at least be 2-3 years of visibility.'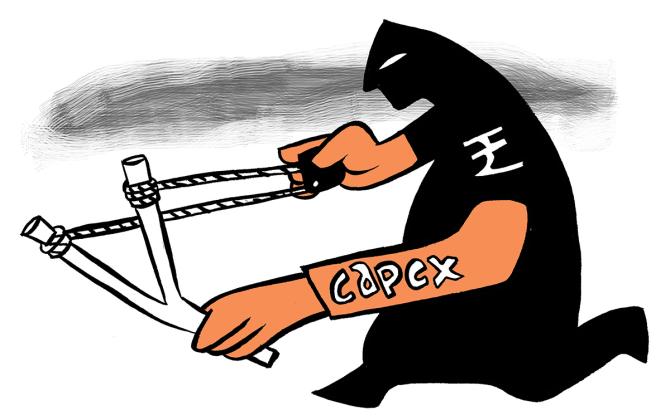 Governments and companies pumped Rs 6.1 trillion into building new roads, factories and other projects in the December quarter.
This was 44.3 per cent more compared to the previous year, according to the data from project tracker Centre for Monitoring Indian Economy.
Private sector firms are likely to keep an eye on the upcoming Budget to decide the future flow of capital expenditure (capex), according to experts.
This is the last full-year Budget for the current government before the 2024 general elections.
The data also showed a 49.9 per cent year-on-year drop in completed projects, and an 87.5 per cent decline in stalled projects.
Management commentary for the first half of the financial year suggested more investments from the government than the private sector.
'Government's thrust on capex is presenting opportunities across core sectors like transportation, steel, refineries, defence, etc,' according to the November 11, 2022 earnings call of public sector engineering and manufacturing company Bharat Heavy Electricals Limited.
The company noted railway orders for locomotives, power sector orders for substations, and compressors from private and public sector players in the refinery segment.
Infrastructure company Larsen and Toubro said in its October 31 earnings call that spending by central government and public sector undertakings (PSUs) had buoyed capex numbers in the first half of the year.
State government capex was yet to revive, and private capex remained smaller than government spends, though better than before in the second quarter (Q2).
Orders for buildings and factories in the minerals and metals sectors rose slightly.
"In Q2, our share of private within the domestic orders was 29 per cent, vis-a-vis, 22 per cent last year," noted a company spokesperson during the call.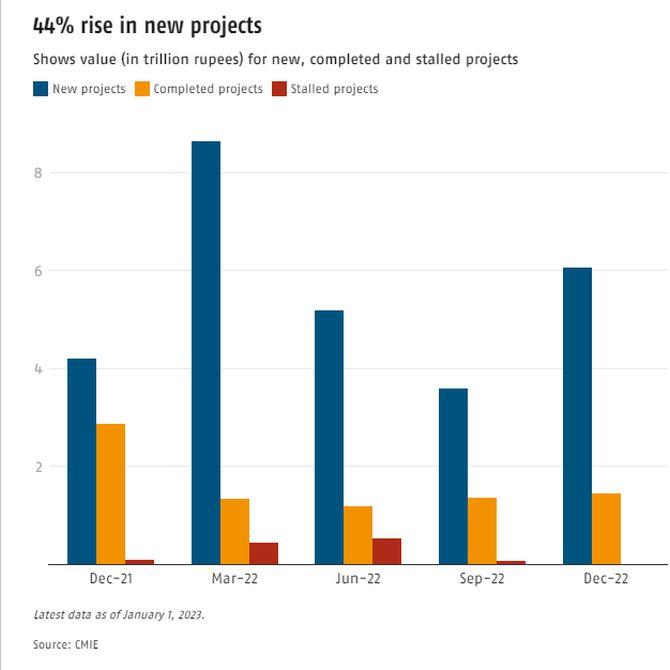 The general trend in private sector capex "would be restricted to certain sectors," said Bank of Baroda chief economist Madan Sabnavis.
Sectors like steel, cement, chemical, and capital goods could see some traction.
But overall capacity utilisation was expected to take a hit amid lower expected growth in 2023.
Consumption, exports and investments are all likely to face headwinds, which leaves limited room for additional capex, Sabnavis said.
Companies in the pharmaceutical space have not seen additional traction after the fading of COVID-19.
This was likely to be the case going forward as well, unless there was a spike in cases, he added.
Companies do not typically invest in setting up new factories unless their existing capacity is close to being fully utilised.
Capacity utilisation stood at 72.4 per cent for companies as of June 2022, according to the Reserve Bank of India's Order Books, Inventories and Capacity Utilisation Survey.
The survey is released with a lag and the latest data for the June 2022 quarter was released in September.
Global volatility has created an atmosphere of uncertainty, which is also affected by weak demand, especially from the rural side, said Azeem Ahmad, head, portfolio management services and principal officer, LIC Asset Management Company.
"If private capex has to kick in, there should at least be 2-3 years of visibility," he said.
"Maybe three months down the line, by March, there will be a clearer picture," he added.