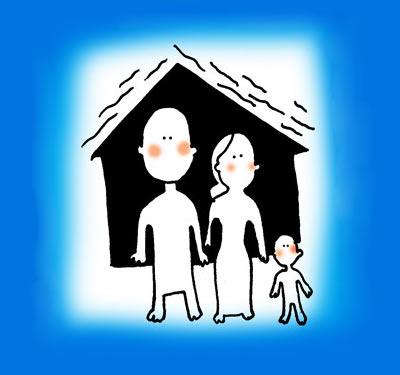 Looking for a way out, reveals Raghavendra Kamath, developers deal in banned notes.
Illustration: Uttam Ghosh/Rediff.com
Even 40 days after the ban on high-value currency notes, many real estate developers, including the bigger ones, are still dealing in banned notes with their buyers and investors in many ways, it is learnt.
"Many developers are doing it (taking old notes)," said Ajay Jain, head, executive director, investment banking and head, real estate group at Centrum Capital.
The cash component in real estate transactions has been an age-old practice.
Besides accepting old notes for property sales, Jain said he got to know that some developers have also taken money from wealthy investors with a promise of giving them back 70% to 75% of the amount in new notes next year.
Senior executives declined to be quoted by name nor will they name the companies involved, given the sensitivity of the issue.
Another senior property consultant said developers, who have disclosed money under the Income Disclosure Scheme, were also accepting cash as they had to deposit the funds over a period of time.
Demonetisation has hit the real estate developers badly as a fourth of the market is cash based.
This practice is widely prevalent in the Delhi-National Capital Region and in secondary sales and for high-value properties in Mumbai.
In smaller towns, cash is an even larger component.
According to rating agency Fitch, the note ban is expected to reduce home sales by 20% to 30% in 2017 and increase the debt levels of developers.
A chief executive of a Mumbai-based housing finance company said after the ban on high-value notes, some of the developers are asking their individual lenders to take apartments in lieu of the loans given to them as many were servicing interest in cash.
The modus operandi: They were paying 8% interest in cheque and the difference between 8% and 24% in cash.
"They are telling lenders to forget the interest and take apartments in lieu of their loan. That way they are paying off their loan and clearing their inventory. In some cases, they are adding premium to the properties as the currency conversion comes with a charge," said the executive, who did not want to be named.
Developers, he said, were also giving backdated allotment letters to the lenders and giving interest by cheque.
Calls to some developers' telemarketing numbers in Mumbai revealed that developers are willing to take cash from buyers.
Gulam Zia, executive director at global realty consultant Knight Frank, said developers with the ability to manage old currencies have had a field day after demonetisation, even increasing property prices in a few instances, to rescue home buyers saddled with old currency notes.
"The biggest losers have been those developers doing only legitimate business as buyers have cancelled their deals only to shift their purchases to those who could give them a respite from hoards of old currency notes," Zia said.
Property experts said many buyers have also postponed their decision in the hope that prices will come down in the coming months.