However, earners in between Rs 50 lakh and Rs one crore will have to pay 10% surcharge, reports Indivjal Dhasmana/Business Standard.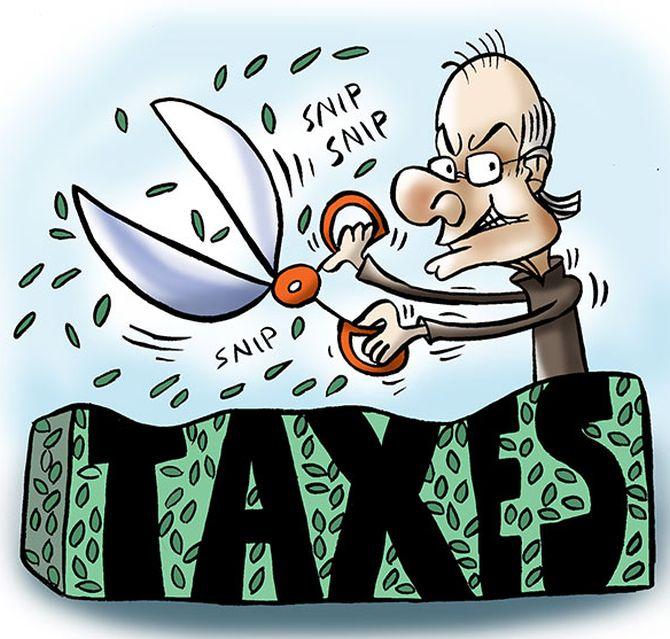 The Budget provided relief on a personal front, mainly to the salaried group in the middle class, by halving the tax to five per cent up to the income of Rs 5 lakh to ease the pains of demonetisation.
However, those earning above Rs 50 lakh and up to Rs one crore will have to shell out an additional 10 per cent surcharge.
The cut in the tax rate for the lowest slab will also save up to Rs 12,500 for incomes in other slabs, increasing disposable income of the middle class that can provide a spur to the slowing down economic growth. The present super rich tax in the form of 15 per cent surcharge will remain for those earning income over Rs one crore.
The finance minister also put more money in the hands of small and medium enterprises by reducing the corporate tax rate to 25 per cent from the current 30 per cent for annual turnover up to Rs 50 crore. Ninety six per cent of companies which file returns come under this category.
Besides middle class and SMEs, the finance minister also addressed the concerns of foreign portfolio investors by exempting India-based funds them from the indirect transfer provisions. The government had put on hold the recent rules by the Central Board of direct taxes in this regard.
Illustration: Uttam Ghosh/Rediff.com