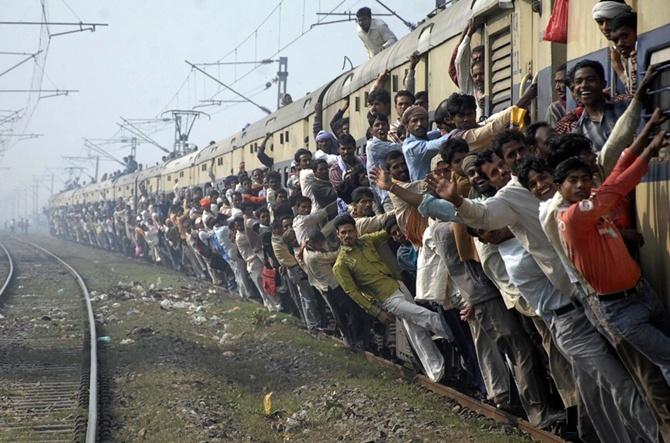 Facing huge financial crunch, the Railways has invited suggestions from the general public to increase its revenue and reduce expenditure ahead of the upcoming Budget Session of Parliament.
Suggestions have also been sought to reduce purchase cost of fuel and finding new avenue streams for the public transporter, Railway Ministry officials said.
The written suggestions can be posted on its official website in not more than 1000 words.
The cash-strapped railways require Rs 1.18 lakh crore for 359 ongoing projects.
Railway Minister Suresh Prabhu had earlier this month invited suggestions from the public to make the forthcoming Railway Budget citizen-oriented.
The aim of such an engagement is to help Railways come closer to citizens and better understand challenges that they experience and ensure that most important areas from a citizen's perspective find place in the Railways priorities, officials said.
Prabhu has already held deliberations with industry bodies and chambers in the run up to the Railway Budget which is expected to be presented in the last week of February.
Suggestions have also been invited earlier on introduction of new trains, extension of trains, augmentation of trains, frequency of trains, pantry cars and catering, railway lines, road over and under bridges, crime prevention, safe running of trains, disaster management and other tourism-related services.