The overall defence budget on Wednesday saw an increase of a marginal 6.2 per cent for the next fiscal at Rs 2.74 lakh crore from the current Rs 2.58 lakh crore, with the capital outlay to cover the modernisation programmes getting a hike of 10.05 per cent.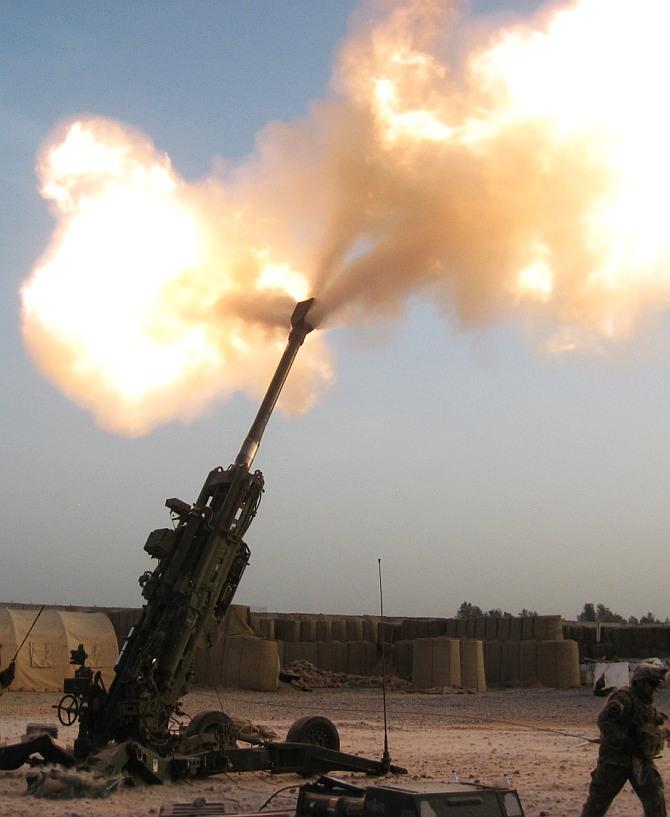 The capital outlay for the three defence services for the purchase of new equipment, weapons, aircraft, warships and other military vehicles stood at Rs 86,488 crore for 2016-17 as compared to Rs 78,586 crore for this fiscal.
Budget documents show that revised capital budget for this fiscal is Rs 71,700 crores, but it is not clear whether the Defence Ministry was unable to spend the remaining amount (Rs 6,886 crore) or whether any savings were done.
The money allocated for defence pensions was Rs 85,737 crore as compared to revised estimate of Rs 85,624 crore this fiscal.
"Rs 2,74,114 crore is allocated for defence expenditure, excluding pension. This includes Rs 86,000 crores for defence capital," Finance Minister Arun Jaitley said while presenting the Union Budget.
Welcoming the defence outlay, Minister of State for Defence Subhash Bhamre tweeted, "9.3% increase in capital outlay for Defence Ministry. Up to Rs 86,000 cr from Rs 78,000 cr last year. Welcome move: @arunjaitley".
The defence industry also welcomed the increased capital expenditure.
"The increased allocation towards capital expenditure in defence budget is a welcome move. It shows the government's commitment towards indigenisation. The increased spend by the government on capex will lead to trickle down effect and more work for SMEs. It will further help in defence and fleet modernisation. It will also boost Make in India in defence," Puneet Kaura, MD and CEO Samtel Avionics said.
However, Ankur Gupta-Vice President (Aerospace and Defence) at Ernst & Young India said that if one takes into account the depreciating Rupee and the imposition of customs duty on all defence imports, this increase may "not suffice to meet the modernisation requirements".
"The capital budget has increased by approximately 10 per cent when compared to the budgetary estimates, but if we consider the impact of the depreciating Rupee and the imposition of customs duty on all defence imports, this increase may not suffice to meet the modernisation requirements," he said.
The government has also announced a Centralised Defence Travel System for defence personnel to facilitate easy travelling.
"Our defence forces keep the country safe from both external and internal threats. A Centralised Defence Travel System has now been developed through which travel tickets can be booked online by our soldiers and officers. They do not have to face the hassle of standing in queues with railway warrants," Jaitley said.
He said a comprehensive web-based interactive Pension Disbursement System will be established for defence pensioners.
The budget comes at a time when the three defence services -- the Army, Navy and Air Force are in in the process of modernisation. The second trance of payments of the 7.87 billion euros have to be made this fiscal besides a host of other already committed liabilities. However, sources expressed confidence that plans of new projects will not be delayed as payments are done in phased manner.