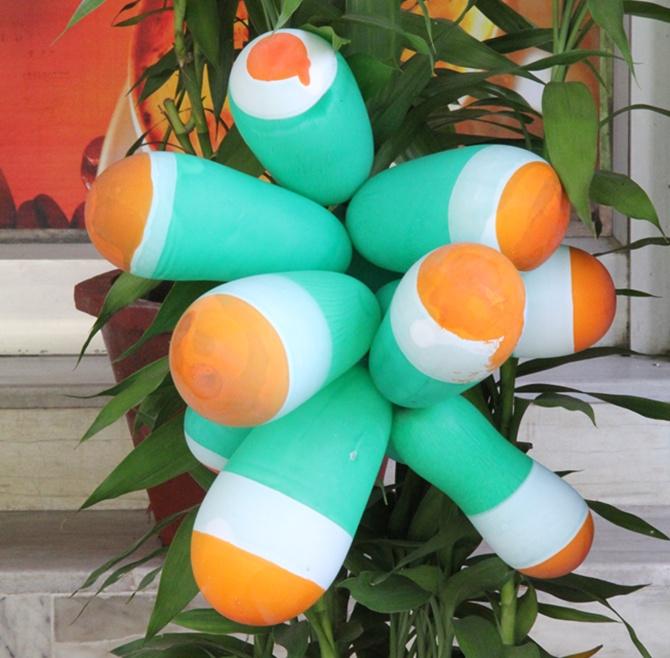 Image: It's time for big bang reforms.
Pitching for 'Big Bang' reforms, the pre-budget Economic Survey on Friday called for improving business environment by making regulation and taxes less onerous to help push growth to 8.1-8.5 per cent next fiscal, and to double digits in the coming years.
"India has reached a sweet spot and there is scope for Big Bang reforms now," said the Survey on the eve of the new government's first full-year Budget, to be presented by Finance Minister Arun Jaitley.
A clear political mandate for reforms and a benign external environment, it said, "is now expected to propel India to double digit growth trajectory". The BJP-led National Democratic Alliance government came to power in May last year wining a clear mandate.
Other areas highlighted by the Survey include reforming labour laws, building infrastructure and enabling connectivity to reduce cost of doing business in the country.
Budget 2015: Complete Coverage
"In the short run, growth will receive a boost from lower oil prices, from likely monetary policy easing facilitated by lower inflation and lower inflationary expectations, and forecast of a normal monsoon," the Survey said.
It also indicated that the growth during 2014-15 may touch 8 per cent on better farm output. The Central Statistical Organisation had projected growth at 7.4 per cent for current fiscal.
"Several reforms have been undertaken and more are on the anvil. The introduction of the GST and expanding direct benefit transfers can be game-changers," it added.
The major reforms undertaken by the government include deregulation of diesel prices, direct transfer of cooking gas subsidy, hiking FDI cap in defence and insurance, ordinance on coal.
Stating that macro economic situation in the country has improved significantly in the current year, the Survey raised concerns over growth pattern in exports, construction and mining activities.
Investment activity, which is slowly picking up, needs to be grounded on a stronger footing, it said.
India must adhere to the medium term fiscal deficit target of 3 per cent of the GDP, it said, adding "this will provide fiscal space to insure against future shocks and also to move closer to the fiscal performance of its emerging peers.
Budget 2015: Complete Coverage

The Indian economy, the Survey said, appears to have gone past the slowdown, persistent inflation, elevated fiscal deficit, slackening domestic demand, external account imbalances and oscillating value of rupee.
Saying that inflation has been on a downward trajectory between April-December, it projected the consumer price inflation at 5-5.5 per cent for 2015-16.
The declining inflation and a significant improvement in current account deficit (CAD), which is expected to come down to 1 per cent of GDP in 2015-16, have made India an attractive investment destination, it said.
Private investments must remain the primary engine of long run growth, the Survey emphasised, adding that "public investment, especially in the Railways, will have to play an important role at least in the interim, to revive growth and to deepen fiscal connectivity".
In a separate chapter on 14th Finance Commission, the Survey quoted both first Prime Minister Jawaharlal Nehru and current PM Narendra Modi, to emphasise that adoption of FFC recommendation and creation of NITI Aayog would promote government's cooperative and competitive Federalism.
Recalling the golden rule of fiscal policy, it said the government should borrow to finance investment and not to fund current expenditure. It urged the government to bring down fiscal deficit to 3 per cent of GDP.
Referring to subsidies, it said they were estimated to be Rs 3.78 lakh crore or 4.24 per cent of the GDP.
"They (Subsidies) may not be the government's best weapon for fighting poverty," it said, adding that often rich households benefit more from subsidies than a poor one.
The Survey said the adoption of JAM number Trinity – Jan Dhan Yojana, Aadhaar and Mobile -- would help in delivering subsidies to the poor in a targeted and less distorted manner.
Dwelling on the issue of manufacturing versus services, it said, "both are equally important in the Indian context... Similarly 'Skilling India' is no less important and deserves an equal importance as the other important goal of Make In India".
It, however, expressed satisfaction that the number of stalled projects have plateaued and called for revitalising public private partnership model of investment to boost investment.