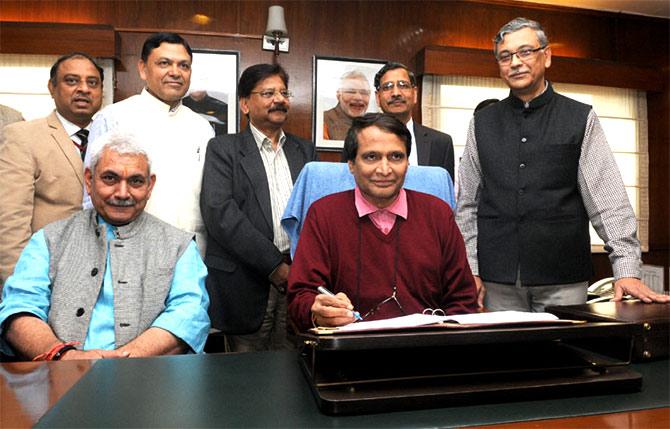 Image: Union Minister for Railways, Suresh Prabhu giving finishing touches to the Railway Budget 2016-17 in New Delhi. Photograph, courtesy: Press Information Bureau
Railway Minister Suresh Prabhu is all set to present his second Railway Budget on February 25.
He is expected to unveil a plan to cut expenses, improve services and upgrade the rail infrastructure.
Will he present a Budget that will be passenger friendly? Does he have the magic wand to transform the ailing Railways?
Take a look at 10 ways the Railway Budget will transform services...