Outlook: Neutral
Current Status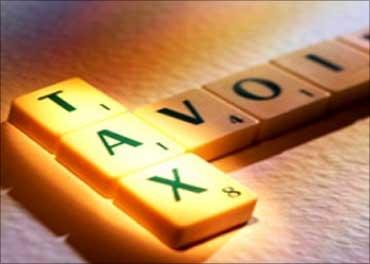 The fast moving consumer goods market grew in double digit in Q3 FY12 however growth was slightly lower compared to Q2.
Despite a dull macro-economic environment almost all the FMCG companies posted a decent volume growth.
The competitive scenario continues to remain high in the sector.
Majority of the companies are taking calibrated price hikes to manage the top line and volume growth.
The FMCG companies are persisting with innovations and product launches across segments, to maintain his volume growth, value growth, boost its margin and maintain market share.
Most of the companies are keen on launching premium variants of its products at higher price.
The sector will get good growth momentum, if the Finance minister increase the income tax slab, focus more on rural development and implant GST.
Industry Expectations
To continue with the specific excise duty structure for cigarettes at current level of taxation.
Amend the existing excise slab of filter cigarettes of not exceeding 60 mm to a slab of length not exceeding 65 mm with a levy of excise duty of Rs 200 per 1000 cigarettes. Increase surveillance and stricter implementation of anti-smuggling measures:
No change in excise duty which current stands at 10%.
Reduce excise duty form 10% to 5% on packing materials used by the food processing industry
Reduce excise duty from 10% to 5% on packaged drinking water and processed food having excise duty of 10%.
Include iced tea under section 4A of the Central Excise Act for the purpose of valuation with abatement.
Reduce customs duty from 10% to 7.5% on titanium dioxide (Titanium dioxide is the vital pigment used in paints)
Reduce the customs duty from 12.5% - 20% to 10% on industrial oils with FFA of 20% or more when imported for manufacture of soaps, industrial fatty acids and fatty alcohols.
Reduce customs duty from 15% to 10% on palm fatty acid distillate (PFAD), industrial mono-carboxylic fatty acids and fatty alcohols.
Increase focus on the rural development.
Continue thrust and higher allocations to social and developmental programs -- especially MGNREGA.
Increase in tax slabs for personal income tax
Clear timeline for GST implementation
Implementation of DTC
Analysts/market expectations
There is expectation of 12-15% rise in excise duties on cigarettes
A rise in excise duty of 200 bps
To increase in income tax slabs
Reduction on expenditures on rural programmes
Stock to watch
HUL, ITC, GCPL, Marico, Dabur
Outlook
Following the last budget in which no changes were made to excise duties on cigarettes, this time a  significantly rise is expected in the budget.
However, this will have no effect on ITC, the largest cigarette manufacturer, as the company has already increased cigarette prices across various brands significantly in anticipation of rise in duty.
Any increase in income tax slabs (particularly hike in the maximum exempt slab), which lowers tax outgo and increases disposable income will be positive for the consumer sector.
Expect little impact on FMCG stocks from the coming budget, as no major announcement is expected.