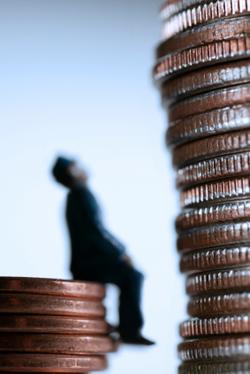 The share of natural gas in India's overall primary energy basket stands at 11%, as against the global share of 24%, primarily on account of supply side constraints.

By 2025, natural gas will comprise 20% of the Indian primary energy basket. Natural gas will substitute crude oil for a host of applications due to its non-polluting and economic nature.

Natural gas is used in a variety of applications, such as feedstock in fertilizer and petrochemical industry and as fuel in the power generation, manufacturing of steel, textile, ceramic, glass and other industrial products.

Natural Gas is a major source of CNG (transportation fuel) and is an essential raw material for production of electricity, fertilizers and plastics.

Duty structure

Excise duty for Natural gas stands nil while custom duty stands at 5%.
Industry expectations

Expects extension of 'Infrastructure Status' to 'Gas projects' for the purpose of 10-year tax holiday under Section 80-IA

Expects exemption from Minimum Alternative Tax (MAT) for Hydrocarbon sector

Expects exemption from Levy of 5% import duty on LNG/Natural Gas

Seeks full coverage of crude, MS, HSD, ATF & Natural Gas under GST

Expects Declared Goods status to natural gas and LNG. The 'Goods of special importance in interstate trade or commerce', such as coal, crude oil, domestic LPG have been notified as "Declared Goods' on which max. 5% sales tax can be charged.

Natural gas and LNG should also be included in the 'Declared Goods' list as natural gas is the source of CNG and PNG. Declared goods status will make imported LNG cheaper too

Analysts/market expectations

It is unlikely that any of the demands of the Natural gas industry would be met. Stock to watch

Reliance Industries, GAIL, Gujarat Gas Company, Indraprastha Gas, Gujarat state Petronet

Outlook

India's natural gas production has fallen 8% to 40157 MCM for the period April-January 2012 compared to the corresponding previous year period mainly due to the fall in KG D6 production on account of higher reservoir complexity.

With reports saying RIL KG D6 production further slated to fall, demand supply situation could worsen.

With domestic supplies likely to remain stagnant in the near future, India will continue to imports liquefied natural gas to satisfy the unmet demand. LNG is a competitive fuel for Captive power plants which consumes high cost liquid fuels like naphtha, FO/LSHS and Light Diesel Oil (LDO) and thus can replace the liquid fuels.


Union Budget 2012-13: Complete coverage