The Indian Electrical and Electronics Manufacturers' Association (IEEMA), the apex representative association of Indian electrical equipment industry, in its pre budget memorandum wish list has given the following main recommendations: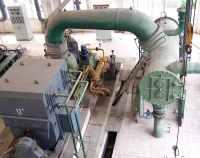 •           Government should provide a level playing field to domestic manufacturers by making customs duty @ 10 per cent, CVD @ NIL and SAD @ 4 per cent on all categories of power projects including power generation, transmission and distribution projects in line with other infrastructure projects like roads, airports, ports, railways, transport terminals, bridges, tunnels and dams.

•           Deemed export benefits in the form of Excise Duty exemption / refund be provided to the domestic suppliers.

•           IEEMA has recommended that either there should be mandatory exemption of CST/VAT for mega / ultra mega power projects or these levies should be excluded for the purpose of bid evaluation.

•           An amendment in Sub-Rule 4 of Rule 7 of Central Excise Rules 2002
is required for replacing the wordings 'the month for which the duty is determined' by 'the month in which the duty is determined' in order to remove applicability of interest in these cases.
•           IEEMA has suggested that as the notification no. 6/2006 provides excise duty exemption for "any chapter" the corresponding customs notification no. 21/2002 Customs should also read as "any chapter".
•           To lower the duty on the raw materials and intermediaries in order to remove the duty anomalies.
•           The Association has also advocated that the facility of exempting submission of 'C' forms to certain class of dealers from specified sales may be restored back to the respective State Governments as was the case before the amendment in 2002.
Union Budget 2012-13: Complete coverage