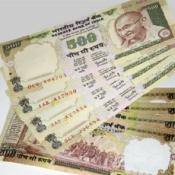 Union Budget 2012 will be unveiled soon and as is the case with every Budget season there are a lot of expectations, aspirations as well as doubts.
However, most people have several questions in mind like 'how is it going to affect me and my lifestyle?' Here we analyze the Budget impact on the common man in our daily life.
Impact on individuals
The most direct way by which the union Budget affects the common man is through changes in taxations - both direct and indirect. Direct taxation impact involves changes in income tax exemption and deduction.

For instance, in this year's Budget the finance minister may raise the income tax exemption limit to Rs 3 lakh from the existing Rs.1.8 lakh. This could have a long term impact on the spending and saving patterns of individuals.
Another proposal that is expected is an increased tax deduction on housing loans. This is eagerly expected by both the builder community as well as people looking to purchase their homes as this would be an added incentive to look forward to!
Apart from such direct benefits, there are many indirect ways in which the Budget affects the common man. A hike in duties of consumer goods can affect the Budget planning of every middle class household.

Similarly changes in subsidies of cooking gas and other fuels will decrease the disposable income of middle class families.

An increase in service tax and sales tax would increase a plethora of expenses ranging from mobile bills, insurance premium, property purchase, courier expenses, credit card bills etc. These are awaited with a certain degree of anticipation as the Budget draws closer.
Changes in excise duties and sales tax can make a product dearer or cheaper. The Budget forecast suggests that duties on diesel cars as well as gadgets like laptop will increase which can eventually lead to impact in purchase decisions.
Impact on business
The business classes in the society are the top groups who have much to look forward in the Budget.

It is a practice among top business houses to release a 'wish list' in the pre-Budget weeks stating the things they want to see in the forthcoming Budget proposals. The list may revolve around a variety of duty cuts, which they believe will boost their investment and demand.
As of now, high on the wish list are various boosters to investment and the implementation of direct tax code, goods and services tax. The biggest fear is an expected increase in the rate of corporate tax or surcharges.

An easing in direct taxation slabs will create surplus in the hands of businessmen, which may encourage them in further investments and thereby leading to more employment and betterment of the society.
As governments increase or decrease allocations for certain sectors, businesses in those sectors will be affected. For instance, an increased spending in infrastructure is expected, which will be a gain for the companies in that segment.
Budget is eagerly looked upon by investors as well to review the tax rates on trading transactions in the stock market as well as foreign investments.

Investor's Budget expectation is the cutting down of security transaction tax- i.e., the tax applied to all transactions in the cash segment of the market which would make trading less expensive and there by boost the market.
Last year's Budget proposal to allow foreign investors to invest in equity mutual funds was warmly welcomed in the markets as more foreign investments will make the market buoyant. But unfortunately the buoyancy did not last long due to the global economic slowdown. Many foreign investors became net sellers in the market.
Direct Tax code
A direct tax code is expected to be finalized to come into effect by this year's Budget which would have a direct impact on the salaried individual.

There could be a reduction in the tax exemptions from Rs 1,00,000 to Rs 50,000 which will de-incentivise the salaried to invest more, though tax saving is not the only  target while planning an investment.
However, whatever the outcome, we have to deal with it with a proper plan in place and as of now prep our wish lists and wait for the Budget to unfold!