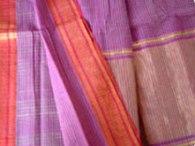 Ludhiana's readymade garment makers on Wednesday announced shutting down of operations for a day on March 4, perturbed by the latest budget proposal, making 10 per cent excise duty on branded apparels mandatory.
The garment makers have also threatened closing down of units indefinitely, if the government does not review its decision. In the latest Budget the Union Finance Minister Pranab Mukherjee proposed to convert the voluntary excise duty on readymade garments into a mandatory 10 per cent excise duty.
"The optional scheme for payment of excise duty on readymade garments and textile made up, which bear a brand name or are sold under a brand name would no longer be available. An excise duty at 10 per cent is being imposed on such goods without Cenvat credit facility," the budget statement said.
Opposing the move Knitwear Club President Vinod Thapar today told
PTI
, "All textile and knitting units will shut down their units on March 4 in protest against government's move to make 10 excise duty on ready made garments mandatory".
He further informed that almost 4,000 units will observe 'bandh' for a day. The industry argued that imposition of excise duty on readymade garments would not result in any input tax credit to the garment maker.
"There is no duty on yarn, fibre and dyeing process...then how a garment maker will get credit of the duty he pays," Ludhiana based garment maker Prem Sagar Jain said.
The government had earlier imposed excise duty on textile sector in 2004, however, it had to withdraw the same after a sustained campaign by the aggrieved segment. "At that time (year 2004), Centre had made excise duty as optional because of non-availability of input tax credit to the sector," said Thapar.
Stating the government's move as harsh, he said, the government should have maintained status quo on this issue till the implementation of Goods and Service Tax. "The government could have waited until GST comes into effect," said Thapar.
He said the industry was already facing a tough time due to a record hike in cotton prices. Industry said putting a label on a garment would also attract excise duty payment and the rates of readymade garments would go up by at least 10 per cent.
Ludhiana based garment makers today met local Congress MP Manish Tiwari and requested him to arrange a meeting with either the Prime Minister or the Finance Minister for maintaining status quo on excise duty levy.
Ludhiana is a well know for readymade garments and houses famous brands like Duke, Monte Carlo, UV&W among others.