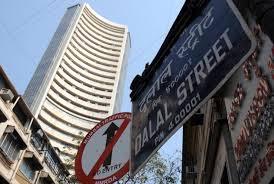 Bombay Stock Exchange has issued guidelines on tendering and settlement of shares through its platform, effective Wednesday, to make delisting, buyback and takeover offers easier.
Giving the details, BSE said, "Facility for acquisition of shares through the stock exchange mechanism pursuant to offer would be available on the bourse in the form of a separate window (acquisition window)."
In case the acquisition window is offered by more than one player with a nation-wide trading terminal, only one of them will be picked up as the designated stock exchange.
As per the norms, the acquirer would need to place an order at the beginning of the tendering period for buying the required number of shares through the stock broker.
During tendering, the order to sell the shares will be placed by eligible sellers through their respective brokers in normal trading hours.
These shares would be transferred to a special account of the Clearing Corporation specifically created for this purpose prior to placing the bid.
The brokers will also forward to the Clearing Corporation details regarding the tendered shares.
The cumulative quantity tendered will be made available online to the market throughout the trading session at specific intervals during tendering on the basis of shares transferred to the special account.
Tenure of the acquisition window for buyback and tender offers under takeover will be 10 working days while the same will be five working days for delisting.
"In case of competing offers under Takeover Regulations, each acquirer will apply for and use separate acquisition windows during the tendering period," BSE noted.
"If one acquirer chooses to use acquisition window of one stock exchange having nationwide trading terminal, it would not be mandatory for the other acquirer to choose the same stock exchange," it clarified.
In case of an offer under Takeover Regulations, the merchant banker will have to finalise the basis of acceptance of the shares depending on the level of acceptances received.
In April, capital market regulator Sebi had issued the guidelines on the matter.