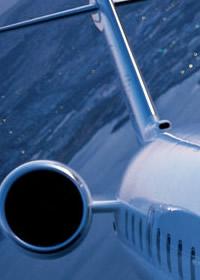 The Boeing Co, one of the world's biggest commercial airplane manufacturers, has an order book of 100 airplanes from three Indian carriers -- Air India Ltd, SpiceJet Ltd and Jet Airways (India) Ltd.

The US-based company's market outlook for 2012 projects that India's commercial aviation fleet will grow 4.5 times in size over the next 20 years.

India will require 1,450 new airplanes worth $175 billion (Rs 9.74 lakh crore).

"India is projected to have the highest passenger traffic growth in the world. Over 60 million passenger will fly within India this year," said Dinesh Keskar, senior vice-president, Asia-Pacific and India sales for Boeing commercial airplanes.

"The biggest demand for airlines in India continues to be single-aisle airplanes such as next generation 737 and new 737 MAX. Boeing currently leads India's wide body long-haul international fleet with the 777s and 747s. With Boeing 787 Dreamliner joining the fleet of Air India and Jet Airways, it will further our leadership," he added.

Asked when Boeing 787 will land in India, Keskar said the delay
was not from the Boeing's side.
"Air India's three B-787s are ready for full delivery right at this moment, if need be.
"In fact, the first aircraft was ready as early as May. About the timing, I can't comment as the airlines is the best one to comment as to when they will take the delivery."
Air India's pilots have flown this aircraft and their engineers have looked over different aspect of these airplanes.
"We have moved all airplanes to Charleston (in the US). The first seven airplanes will be done out of Charleston," he added.
Keskar also said 787 had the range and capability to allow Air India to deploy the Dreamliner on many routes including West Asia, Europe, Asia and Australia.
Boeing is also investing around $100 million for an MRO (maintenance, repair and overhaul) facility in Nagpur, Maharashtra.
"The construction of the MRO facility in Nagpur will be completed by the end of this year.
"It will cater to 787s. We need to get DGCA (Directorate General Civil Aviation) certification after that.
"The first Boeing 787 should go to the Nagpur facility for maintenance by the second quarter of 2013," Keskar said.