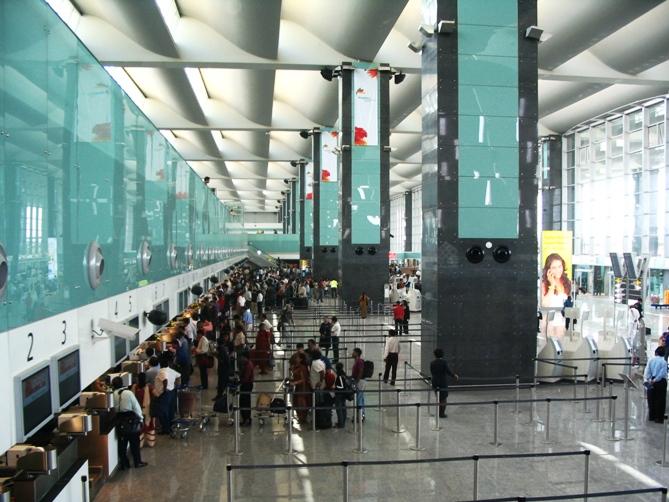 Image: Check-in counters at Bengaluru International Airport; Photograph: Kind courtesy, Wikimedia Commons

Bengaluru and Chennai have joined the 100 Resilient Cities network, dedicated to helping cities around the world become more resilient to physical, social and economic challenges, for demonstrating a commitment to building their capacities in tackling 21st century issues.
The two Indian cities were chosen among 331 applications from cities around the world for 100RC network, pioneered by the Rockefeller Foundation, New York.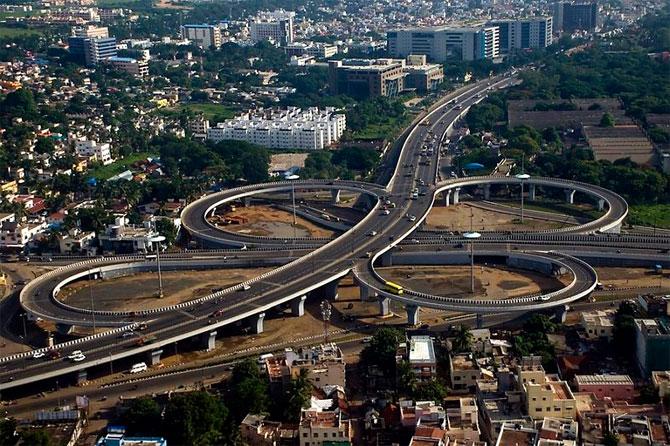 Image: Kathipara Junction, Chennai. Photograph: Kind courtesy: Pratik Gupte/Wikimedia Commons

Each city was asked to present a clear and compelling description of their major resilience challenges and how they are approaching and planning for resilience to decrease vulnerabilities.
After the review of the applications, a panel of judges, including African Development Bank president Donald Kaberuka, president and chief executive officer of the Asia Society Josette Sheeran, and former President of Costa Rica Jose Maria Figueres, recommended the set of 35 member cities.
The announcement of the incorporation of the 35 new cities was made on December 2 at the Rockefeller Foundation's Urbans Resilience Summit in Singapore.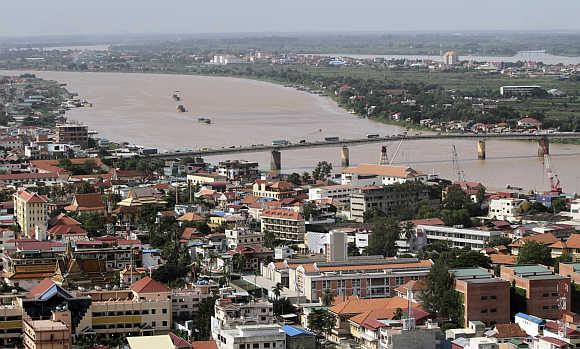 Image: An aerial view of Phnom Penh and Mekong river in Cambodia. Photograph:

Chor Sokunthea/Reuters



According to the network, Chennai was chosen for developing coordinate disaster response plans to protect low-lying coastal areas in the face of a high flood risk.
The city is making efforts to learn from past events and is continuing to provide best-practice solutions to other regions, it said.
"This is similar to how it responded in the aftermath of the 2004 Indian Ocean tsunami, when developed an early warning system, it said.
The city is also budgeting resources to improve waste collection to minimise its impact as an environmental threat and during flooding.
On Bengaluru, it said that the city has a strong investment in the tech support industry but disruptions to infrastructure such as those caused by seasonal monsoon flooding can have serious negative consequences for industry and the city's economic stability.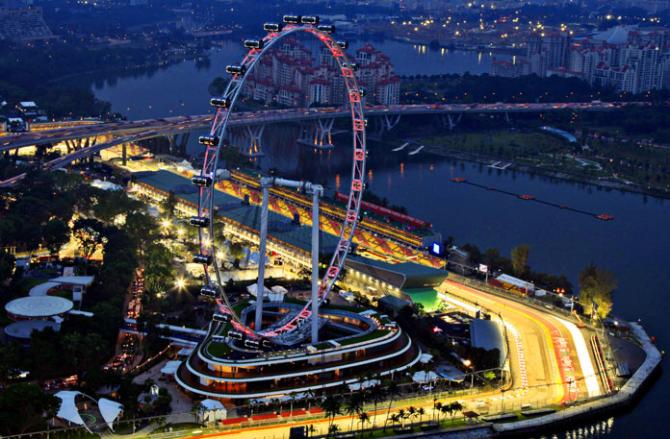 Image: A tourist boat travels near the Merlion statue overlooking the Marina Bay Sands Casino construction site in Singapore

. Photograph:

Matthew Lee/Reuters



"Even with regular monsoonal rains, the city struggles with water shortages. It has launched both regular desilting projects and public awareness campaigns, but the city needs to develop a comprehensive water supply and recovery strategy," the network said.
The other prominent cities to join the network include Athens, Barcelona, London, Paris, Amman (Jordan), Sydney and Boston.
Besides Bengaluru and Chennai, the other South Asian countries included in the network are Deyang (China), Huangshi (China), Phnom Penh (Cambodia), Singapore and Toyama (Japan).