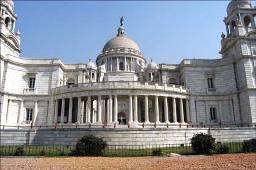 The West Bengal government will make all efforts to keep the transport system normal during the two-day strike called by central trade unions from Wednesday, Transport minister Madan Mitra said on Tuesday.

"We are making efforts to maintain normalcy in the transport system tomorrow.

"A meeting of the managing directors and chairmen of all transport corporations has been called during the day to discuss details," Mitra told reporters in Kolkata. " He said all state-run and Volvo
buses would be pressed into service and drivers and conductors would be booked from Tuesday night.
Although the trade unions have called a two-day strike, they have kept transport out of purview on the second day.
The inland waterways would also operate normally, he said.
Regarding private buses and luxury taxis, Mitra said that proper security will be given to those owners who demanded it.
The minister said he also had a talk with the four public insurance companies and any damage caused to vehicles on a 'bandh' day would be covered under the clause of strike, riot or any malicious act.