Even as RBI allowed banks to charge ATM transcations beyond five in metros, the lenders are yet to restrict the number of free withdrawals for their own customers at home automated teller machines.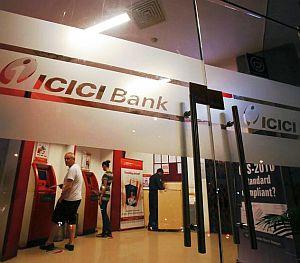 Leading banks like SBI, ICICI Bank, HDFC Bank and Axis Bank have not yet announced any cap on free transactions.
The lenders are refraining from putting a cap as restriction on free ATM usage would increase footfall in branches, a senior official of a public sector bank said.
Rise in customer visit to bank branches for withdrawals or other non-financial purposes will increase cost which is much higher than Rs 20, the official added.
Some of the banks are weighing options so that they are able to absorb this and provide more number of free ATM transactions in a month, a senior official of a private bank said.
As per the RBI circular, banks are free to charge Rs 20 for transactions beyond five from November 1 but at the same time it said that banks are free provide more number of transactions to their customers if they desire so.
Bank customers in six metros - Delhi, Mumbai, Chennai, Kolkata, Hyderabad and Bangalore - are allowed to withdraw money or carry out non-financial transactions like mini-statements at ATMs of banks, where they hold saving or current accounts, free of charge only five times a month, the RBI circular said.
Every transaction beyond this threshold will be charged Rs 20 per use. Besides, the number of free transactions at ATMs of non-home banks has been cut to three times a month from five times.
State Bank of India, which has about 43,000 ATMs, is yet to put a cap on free ATM transactions. The bank allows ATM withdrawals of up to Rs 40,000 daily on classic debit card.
Leading private sector banks like ICICI Bank, HDFC Bank and Axis Bank have also not put restrictions on free ATM transactions yet.
ICICI Bank, which has 11,739 ATMs, is offering unlimited number of free transactions for its own customers at home ATMs, as per its website. In case of non-home ATMs there is a cap of 5 financial transactions in a month.