There's a long way to go before human beings are replaced by machines -- in banks at least.
Anup Roy reports.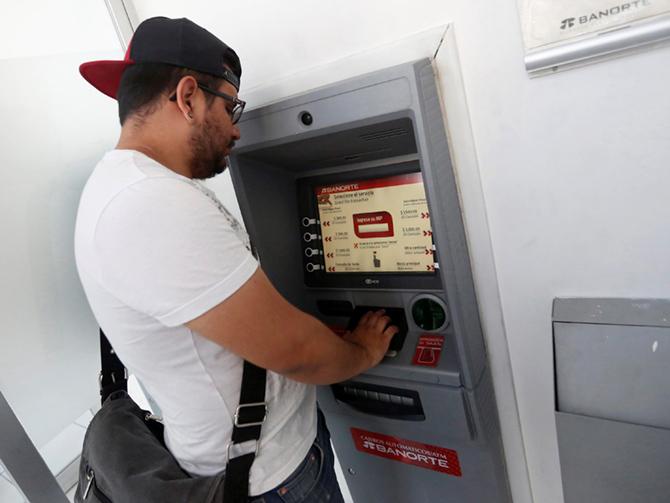 Banks are relying heavily on technology for retail expansion, but there is a long way to go before human touch and expertise can be replaced by machines, top bankers noted at an industry conference.
In corporate banking, not many functions can be directly relegated on technology alone, as each and every project has a different risk profile and there is no reliable database available that can be readily tapped to evaluate and come to a ready conclusion on risk premium.
Lack of aggregators is a huge problem in agriculture loans too.
"Unlike retail, people who come for corporate credit are not dealing with their own money. They are usually a CFO or other executives. It is challenging to deal with them, and you need to exercise your judgment," Rajnish Kumar, chairman, State Bank of India, said.
SBI is trying to develop a tool that would allow the bank to gauge at what level of pricing a customer would be comfortable enough to do business with the bank, and not move to the competition, Kumar said.
The biggest challenge in public sector banks right now, according to Kumar, is how to manage the spreads.
Large companies are moving to the bond market, even as deposit costs remain elevated, and this has put a squeeze on bank profitability.
"There is so much of structural rigidity that a solution has to be found quickly," Kumar said.
Good corporate borrowers moving to the bond market is a fact that banks have to live with and technology should be used to find out a reliable risk premium of customers with A+ and below ratings, said Zarin Daruwala, CEO, Standard Chartered India.
"Banks would need to explore what kind of skill sets would be needed to tap these corporate customers. Because of the Sarfaesi and Insolvency Act, investors are confident about the protection of their investments and the market rates are also cheap both domestically and in external commercial borrowings market," Daruwala explained.
Use of technology in corporate loans is still limited and bankers are getting trained on new skill sets to use them in corporate banking, Daruwala said.
According to Kumar, there was a whole universe of companies that banks can give loans to, but to get to know the risk premium adequately, a credit default swap (CDS) market should develop quickly.
Despite the Reserve Bank of India allowing writing CDS, a form of insurance on bonds, the instrument is not in use because of the complexities involved.
Bankers, however, agreed that technology has improved productivity and penetration of credit among masses.
Chanda Kochhar, managing director and CEO, ICICI Bank, said her bank has seen increased productivity year on year, every year, after it introduced robotics in its back office.
Cost has also come down significantly due to technological intervention, she said.
However, "the real issue is not what you can do with the data, but what you should not do with the data, that is stealing, mismanagement etc," Kochhar said.
The bank gives internal training to its employees to deal with data responsibly.
Chandra Shekhar Ghosh, founder CMD, Bandhan Bank, said technology can be used to improve upon the human touch, but human intermediation would always be necessary.
One easier way to improve efficiency could be by reducing the size of agreement to a single page for small ticket loans, which Bandhan is focused on.
"Bonding is important for smaller retail loans, something that technology can never replace," Ghosh said.
Vishwavir Ahuja, MD and CEO, RBL Bank said while human tie-ups are important, the cost structure breaks down when it comes to scale.
According to Ahuja, the bank has actually benefited from tying up with fintech companies and would continue to engage them to build up scale.
However, it is a completely different case for banks who cater to rural hinterlands where the next bank branch could be a two hour commute.
"What we have found is the 'bank mitra' model, aided by technology, improves the financial inclusion manifold," said Jatinderbir Singh, CMD, Punjab & Sind Bank.
Photograph: Edgard Garrido/Reuters