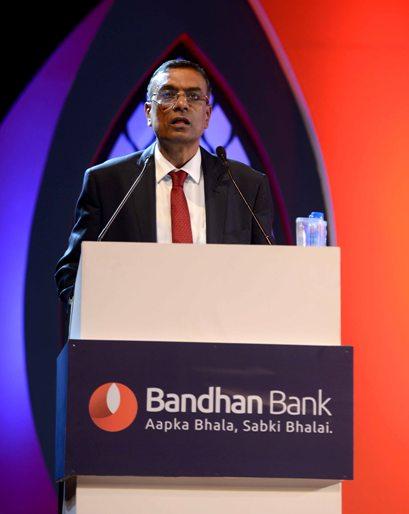 Bandhan Bank says it is tapping into offbeat segments to expand its retail-credit market.

One of its first loan campaigns will be financing the rural transport segment: It will finance rickshaw-pullers who want to buy mechanised or battery-powered rickshaws.

The microfinance vertical of the bank will provide loans of Rs 80,000 to Rs 1,00,000.

"We would like to work in the rural transport sector.
"To begin with, we will give loans to rickshaw-pullers from January," said Chandra Shekhar Ghosh, chairman and managing director, Bandhan Bank.
It will also fund start-ups taking part in the recently launched TV reality show Egiye Bangla, a collaboration between the West Bengal government and Indian Institute of Management, Calcutta, to promote start-ups in the state.
Bandhan plans to finance nearly 40 participants in the show.
At present, Bandhan is going slow in disbursing loans.
It wants to have a strong deposit base before rolling out full-fledged retail banking services, said a source.
So, most of its credit activities are limited to micro finance -- expected to be in the tune of Rs 13,000 crore (Rs 130 billion) by the end of this financial year.
The bank's deposit base, at present, is around Rs 4,500 crore (Rs 45 billion).
The bank is offering loans to small and medium enterprises and for agricultural activities.
For SMEs, the maximum loan amount is Rs 25 lakh (Rs 2.5 million).
It is also exploring the affordable housing segment, proving loans in the range of Rs 500,000-15 lakh (Rs 1.5 million), and loans of up to Rs 10 lakh (Rs 1 million) for commercial vehicles.
The Bandhan Bank is expecting a fresh capital infusion of Rs 428 crore (Rs 4.28 billion) from the International Finance Corporation and the Singapore government-backed GIC by March 2016.
The two have already invested Rs 1,020 crore (Rs 10.2 billion) in the bank and have committed an equity investment of Rs 1,600 crore (Rs 16 billion).
After the investments, the bank might have representatives of the two organisations in its board also, said Bandhan chairman and MD Ghosh.
The capital base of Bandhan is Rs 2,570 crore (Rs 25.7 billion), against the regulatory requirement of Rs 500 crore (Rs 5 billion).
Fresh capital infusion will bolster this to Rs 3,052 crore (Rs 30.52 billion), translating to a credit risk-weighted asset ratio of 44.54 per cent, one of the highest in the sector.