Skoda Auto, Volvo Cars and Daimler India Commercial Vehicles are not participating in the Expo.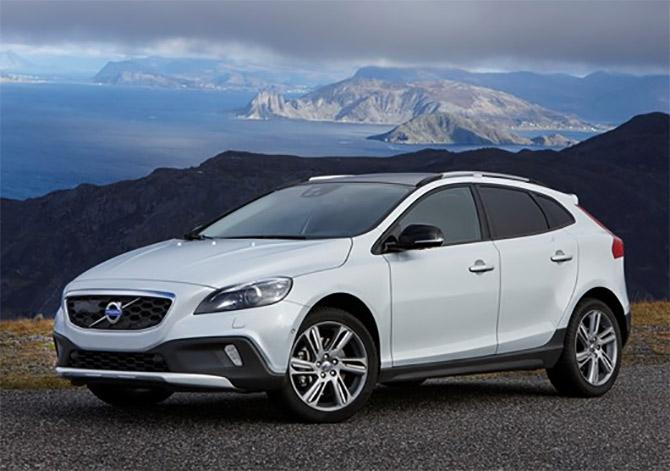 Bajaj Auto, India's second-largest two-wheeler maker, has cleared the decks for the launch of not only a new motorcycle but a whole new motorcycle brand.
The company will on Monday launch a 150cc commuter motorcycle under the brand 'V', which derives its name from the INS Vikrant, India's first aircraft carrier.
Bajaj's distant rival, Royal Enfield, will follow this up with the launch of the Himalayan, an off-road heavy-duty motorcycle that is visually distinct from any of Enfield's current product range. This launch is scheduled for Tuesday.
These products and their launches are quite different from each other, but there is one common thread running through both - the launches are happening outside of the Auto Expo, India's most celebrated automobile extravaganza, which takes place once every two years.
Bajaj Auto and Eicher Motors-owned Royal Enfield are not participating in this years' Expo, which kicks off on Wednesday. These two, besides a string of others, have decided to give the event a miss.
Among other popular names, Harley-Davidson, Ducati, Skoda Auto, Volvo Cars and Daimler India Commercial Vehicles, too, are not participating in the Expo.
The non-participating companies do not want the news of their launches getting drowned in the Auto Expo crescendo.
So, these launches are taking place a few days before the event. Harley-Davidson, the world's best-known cruise bike manufacturer, for example, launched its 2016 Sportster 1200 Custom, priced at Rs 8.9 lakh, on Friday.
BMW launched the 3 Series last Wednesday, while Jaguar launched its flagship luxury saloon XJ the next day.
Ford, which does not have any new product to offer at the Expo, launched the performance car Mustang last week.
Struggling two-wheeler maker Suzuki Motorcycles also jumped on the bandwagon, launching an updated version of the 110cc bike, Hayate. TVS last week launched the Apache 200 and Victor.
While not having any new product to offer is one of the reasons why many brands are staying away from the Expo, another key reason is the cost of managing the five-day event which, according to a company that has opted out this year, is prohibitively high.
The average spending for the Auto Expo, including the cost of floor rental, ornamentation, transport and accommodation, food & beverages, wages to volunteers and security, comes to Rs 5 crore to Rs 15 crore, depending on the floor space taken.
The industry body, Society of Indian Automobile Manufacturers, however, said floor rentals had not increased since 2012.
"It is the adornment cost that pushes up overall expenditure. At Rs 8,100 per sq metre, this cost is the lowest in India and globally. Floor rentals charged at other auto events in India are Rs 10,000-12,000 a sq m," said a senior Siam executive.
With a 25 per cent drop in sales last year, Volkswagen-controlled Czech auto brand SkodaAuto decided against participating in the event.
The company is cutting costs by investing in improving its brand image through a boost to marketing and after-sales support, even as it is limited by a small product line.
Pune-based Bajaj Auto says that showcasing products that are going to debut some months down the line proves to be a huge disadvantage for the company.
"If I am showing products that will come three or six or 12 months later, it is a huge forewarning to the competition. Last year, we only showed the RS and CS 400, which are in the niche segment. We did not declare we would make the RS or AS 200 but we launched these a few months ago," Rajiv Bajaj, managing director, Bajaj Auto, had told Business Standard in an earlier interview.
OFF THE EXPO ROAD
Top firms that will not participate in the event
Bajaj Auto
Royal Enfield
Harley-Davidson
Ducati
SkodaAuto
Volvo Cars
Daimler India Commercial Vehicles