At Prestige Polygon Towers in Chennai's Teynampet, hectic preparations are on for a mega global investors' meet under the aegis of Guidance Tamil Nadu (the state investment promotion agency) scheduled for January 2024.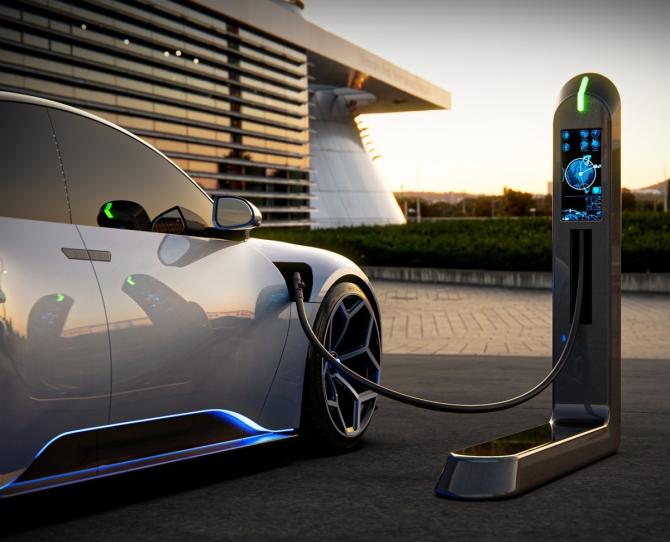 Asked about the key focus areas of the meet, the agency's managing director and chief executive officer, V Vishnu, said the state was betting big on electric mobility.
This is no surprise, given that the state has signed electric vehicle (EV)-related memorandums of understanding (MoUs) with several companies in the recent past that may bring in investments worth around Rs 33,000 crore with the potential to create over 43,000 job opportunities.
This includes an announcement last month by the SoftBank-backed Ola Electric Mobility to set up the world's largest integrated EV hub with two-wheeler, car and lithium cell giga-factories at Pochampalli in Krishnagiri district.
The move is likely to boost the reputation of north-western Tamil Nadu's Hosur-Krishnagiri-Dharmapuri (HKD) industrial belt as one of the largest emerging hubs in India for EVs and ancillary units.
Data shared by the Federation of Automobile Dealers Associations (FADA) for February shows that the top three players in e-two-wheelers — Ola Electric with 17,647 units, TVS Motor with 12,583 units and Ather Energy with 9,982 units — are all based in Krishnagiri district, two in Hosur and one in Pochampalli.
In addition to the top three, at least five other original equipment manufacturers (OEMs), including Ashok Leyland and scooter maker Simple Energy, are either in the process of setting up their EV units or have already started manufacturing at their facilities in the region.
The reason for EV makers to flock to this region is the result of Tamil Nadu's strategic focus.
"We are developing an entire ecosystem in the state for EVs, which include OEMs, component manufacturing and charging systems.
"Hosur and nearby areas have a strong component manufacturing ecosystem, charging should also come along with this," Vishnu said.
Experts see the region replicating what Chennai contributed to the ICE (internal combustion engine) automobile sector.
Chennai is already a base for 30 per cent of the country's automobile industry and 35 per cent of the automobile component segment; OEMs in and around Chennai are also expanding their presence into EVs.
One compelling factor attracting OEMs and ancillary units to the HKD belt is its proximity to the IT and design hub of Bengaluru.
"A crucial factor in determining the location of our production facility was always the proximity of our design and engineering teams to the manufacturing facility.
"Hosur provided us with that option as our engineers could get to the production site quickly.
"We also benefitted because we had easy access to the majority of our suppliers because they had a well-established ecosystem," a senior executive of Bengaluru-based Ather Energy told Business Standard.
The company has two factories in the region. The first factory, where operations started in 2021, now functions as a dedicated space for battery production with an annual capacity of 430,000 units.
The second facility, inaugurated in November 2022, expanded its production capacity to 420,000 units a year.
The state government hopes to augment this initial investor interest with a plan for the state's first EV park of 300 acres in Shoolagiri, inside Hosur's third industrial estate.
This is being developed by the State Industries Promotion Corporation of Tamil Nadu (SIPCOT) on a plug-and-play business model.
"A major advantage of selecting the area is the financial incentives provided by the Tamil Nadu government as part of its EV policy.
"We are also getting a lot of young workers in the region whom we are able to upskill easily," said an official from another Bengaluru-based company.
The state came out with its new EV policy last month offering incentives for manufacturers, customers and charging infrastructure providers.
The state has waived road tax, registration charges and permit fees for EVs. Under the policy, the term "EV" includes battery electric vehicles (BEV), plug-in electric vehicles (PEV), plug-in hybrid electric vehicles (PHEVs), and even strong-hybrid vehicles.
The sops also include 100 per cent reimbursement of state goods and services tax (SGST), investment- or turnover-based subsidy and subsidies for advanced chemistry cells.
The state will provide 100 per cent exemption on electricity tax for five years on power bought from the Tamil Nadu Generation and Distribution Corporation, exemption on stamp duty and also subsidy on cost of land.
According to Vishnu, unlike other states, Tamil Nadu is focusing on developing an ecosystem for recycling, too.
At the same time, the state government plans to declare six cities — Chennai, Coimbatore, Tiruchirappalli, Madurai, Salem and Tirunelveli — as EV cities.
This, along with the Bengaluru market, is expected to give an impetus to the sales of OEMs in the region.
According to media reports, the state accounts for 34 per cent of the total planned investments in the EV sector.
Other than OEMs, battery manufacturers like Lucas TVS, BYD, Brinn Tech and Li Energy are also setting up units in the state.
Ancillary micro, small and medium enterprises (MSMEs) that are setting up base in the HKD region appreciate the state government's incentives but complain of one glitch, however.
"One issue that MSMEs that are suppliers to the EV sector are facing is regarding clearance and availability of land.
"This process is consuming at least one to two years for MSMEs, while due to government intervention it is happening within months for larger players," said Arvind M Adhi, treasurer of Hosur Industries Association, and president of Elkayem Auto Ancillaries.
Given that MSMEs typically form the engine of the component supply chain for vehicle manufacturers, the state government would do well to address this issue to enhance the state's "electric" reputation.