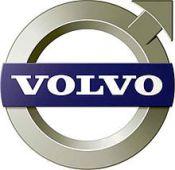 Swedish luxury car maker Volvo said on Thursday it is conducting a feasibility study on setting up car manufacturing facilities in emerging economies, including India, as it targets to nearly double its global sales to 800,000 units by 2020 from present 440,000 units.

The company shall hike prices of its various models at least by 5 per cent or so in India from January next year, in the wake of rupee devaluation, inflation, and rising cost of imports, a company official said.

"It makes sense to set up a car manufacturing facility in India as we target sales of 20,000 units by 2020 here.

"A group within Volvo is conducting feasibility report of setting up a facility in emerging economies including India," Volvo Auto India Managing Director Tomas Ernberg told reporters.

"We shall be announcing a price hike of at least 5 per cent by January, which is in line to industry. The hike comes in wake of devalued rupee, higher import costs, and inflation," Volvo Auto India Director Marketing Sudeep Narayan said.

The proposed hike in luxury car segments also comes at a time when leading car manufacturers of country have decided to hike prices by 6 to 8
per cent from January.
The company operating on completely built-up model (importing cars) is eyeing a 15 per cent share in the projected 150,000 units luxury car market of India by 2020.
The duty structure on CBU car units is around 108-110 per cent in India.
Around 28,000 luxury car units were sold in India by players like Mercedes, Audi, BMW, Volvo, among others.
Volvo sold 820 units in India this year against a target of 800, which was up from 320 units last year.
The company expects sales of 1,200 units in 2013.
The company expects 10 per cent representation from Gujarat for its projected sales in 2013.
Volvo, will also launch its new model V-40 cross country between March and April next year, which was unveiled in Paris one-and-half months ago.
"We shall be launching our new model V-40 Cross Country in India by March end or April, for which the price has not been finalised yet," Ernberg said.
The company, targeting to have 13 dealership network outlets by 2013, announced on Thursday appointment-'Autobots'-as its dealer in Ahmedabad, which is 11th in India.
The popular models of company with added safety features are Volvo XC90, XC60, S80 and S60, a sporty sedan.