While Renault reported an over 12 per cent decline in sales and lost market share, Market leader Maruti Suzuki grew over 19 per cent.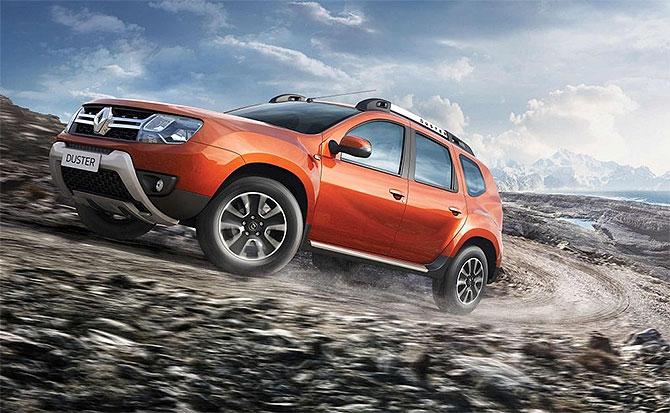 French car maker Renault was the fastest growing brand in the domestic car market last year.
The aspirational Indian buyer was looking for a new car that looked and felt like a sports utility vehicle, and Renault seemed to have the answer.
Its stylishly-designed small car, the Kwid, was pulling buyers away from competitors. Riding on the success of a single product, Renault clocked a growth of 88 per cent in domestic sales in FY17, significantly higher than the market growth of nine per cent.
In FY17, the first full year since launch in September 2015, the Kwid hit sales of 109,341 units (41,204 in FY16).
The spurt gave Renault a respectable market share of 4.43 per cent from 2.57 per cent in FY16, and the company set its sights even higher.
It set a goal to reach a market share of five per cent this year.
It is, however, a different story today. Renault is losing steam, if one goes by sales in the last three months.
The domestic passenger vehicle (cars, vans and utility vehicles) market expanded by 12 per cent in the April-May period of this financial year.
But Renault reported an over 12 per cent decline in sales and lost market share.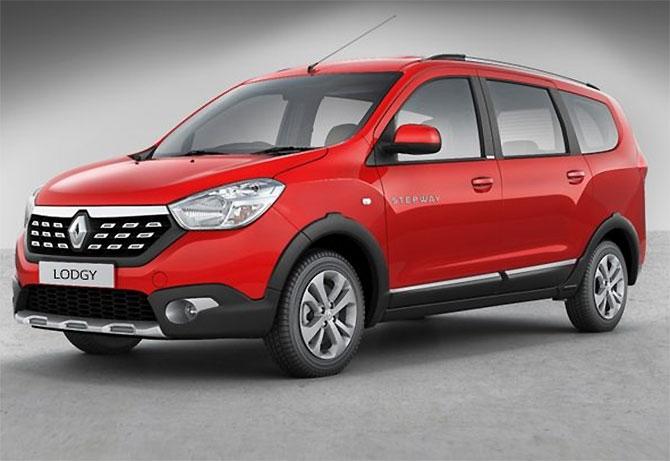 Market leader Maruti Suzuki grew over 19 per cent; and Hyundai expanded sales by close to four per cent. Others such as Honda, Ford and even Renault's alliance partner, Nissan, clocked a double digit growth.
The demand for the company's flagship product in the entry segment, the Kwid, meanwhile, declined three per cent to 14,946 units during April-May this year from 15,395 last year.
For Renault, the waning demand for a car that accounts for 81 per cent of its volume could be a cause for concern.
Demand for its Duster SUV, too, slipped 30 per cent to 2,740 units.
The decline has come even as the company scaled up its sales network.
Renault had talked about reaching a five per cent market share in the country this year.
Its share, however, is down to 3.43 per cent. Renault did not respond to queries on the performance of the company and its future plans.
The company has also not shared its monthly sales information with the media in the last couple of months.
Renault's dealers are worried about the company's tardiness in adapting to the changing market realities.
"Initially, the Kwid commanded long waiting period of several months. There was a high interest among buyers. But it is now available off the shelf," says a dealer in Uttar Pradesh.
"At the same time, competing models like Maruti Suzuki Alto and Hyundai Eon have sweetened the discounts. The buyer in this segment is very price conscious and many have turned to other brands."
Another dealer says the company has denied all requests to offer complimentary accessories, such as insurance or a cash discount, with the Kwid.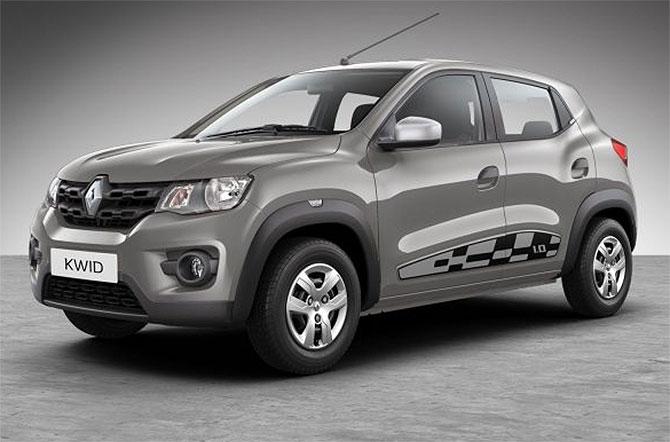 "The management does not entertain any conversation if you bring the topic of discount on Kwid. But the Indian car market is such that you can't sell even a luxury car without a discount," says another dealer.
Maruti Suzuki has been offering cash discounts and exchange bonus of Rs 35,000-40,000 on the Alto, the country's largest selling car and the Kwid's key competitor.
Renault's performance is reflected at the level of dealerships, with most of them struggling to meet sales target.
They are apprehensive of losing target-linked incentives this year. It is learnt that less than one-tenth of the 285 (approx) dealerships of Renault have managed to clock a growth of more than five per cent in the last two-three months.
Most dealerships have seen a growth of just three-five per cent. A dealer, who was until last year selling 35-40 Kwids every month, says his sales are now down to 25-30.
Sales of non-Kwid vehicles like Duster and Lodgy have also fallen.
Abdul Majeed, partner with Price Waterhouse and an industry expert, says there have been new launches like the Tiago and Ignis after the Kwid.
"Buyers' preference is seeing a shift towards compact SUVs. You cannot rely on a single product for sustained growth. You need multiple products to support volume growth," he says.
Renault's last big launch was the Kwid. Thereafter it launched sports variants such as the Climber, but the volume growth on the high base of last year is yet to come.
The company has plans to launch a new car by the end of the year. It is part of its plan to launch a new product every year to find a place in the list of top five players (it is seventh now) by 2020.
Carlos Ghosn, chairman of Renault Nissan Alliance, had complimented the performance of Renault in India at the Geneva motor show in March this year.
He said the alliance had started making money in India after the Kwid crossed a landmark of 100,000 units in sales.
A lot it seems was going right for the company in that period.