The new Audi R8 V10 is a super-fast car that is also intelligent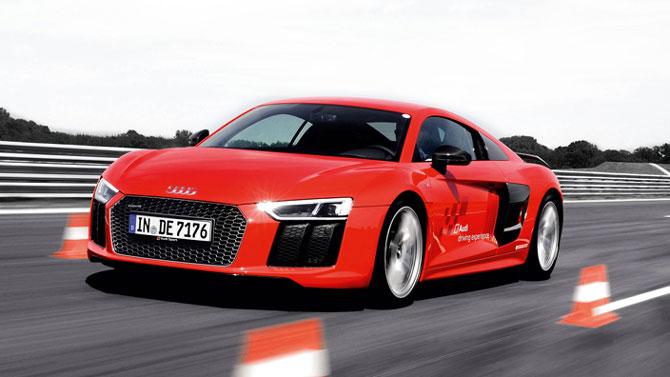 Fast cars are believed to be gas guzzlers and environmentalists are convinced that it's pure sin driving these cars around. The new Audi Audi R8 V10 Plus is a super-fast car. But it is smart and intelligent too.
With a powerful engine, one can do a 0-100kmph time of 3.2 seconds and a top-speed of 330 kmph. So why do I call it intelligent? Its engine features a Cylinder on Demand (COD) technology that opens and shuts cylinders in the engine according to driver inputs and needs.
The R8's 10-cylinder engine also comes with a coasting mode, start/stop system and a dual fuel injection technology. The new version of the R8 brings in a more refined engine, thus reducing fuel consumption by 13 per cent.
The engine has been mated to a 7-speed auto box that goes around by the name of S-Tronic. The S-Tronic transmission is renowned for lightening fast shifts that are smooth as butter.
The previous version of the R8 sported a manual transmission while the new R8 V10 Plus is only being offered with the 7-speed automatic. Unlike the previous version, the new one is being offered only with a V10 cylinder configuration and the old V8 has been done away with.
When the R8 was initially introduced to the market, it was built on a platform shared with the Lamborghini Gallardo. Now in 2016, the R8's platform has received a major overhaul and update and is known by the name MSS (Modular Sports System). The platform is shared with Lamborghini's Huracan.
Like the previous model, the new R8 comes with an all wheel drive quattro setup that transmits power and torque to all four wheels. The R8 sits on 245/ 35 R19 tyres in the front and 295/35 R19 tyres in the rear. All tyres fit in classy looking ten twin-spoke alloy wheels and provide immense grip on tarmac.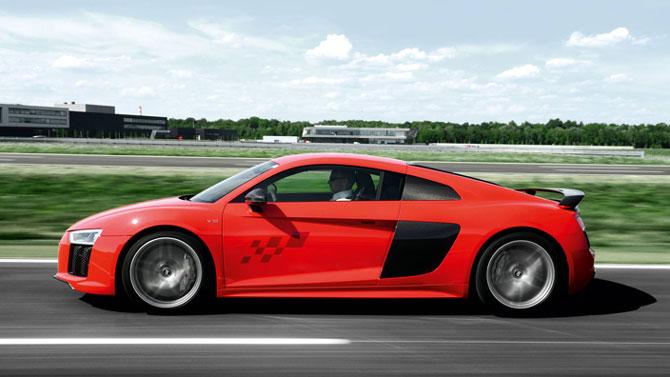 Once nestled inside the cabin of the R8, the "virtual cockpit" design makes you feel more like you are seated at the helm of a spaceship. The three-spoke multi function steering plays host to the drive select button, exhaust settings and ignition.
A large TFT monitor is placed right in front of the driver to view information like torque, power, oil and tyre temperatures, G-Force and lap time.
Other equipment on the R8 is an MMI multimedia infotainment touch system, Audi's phone box and a sound system from Bang and Olufsen. In all departments the new Audi R8 is better than its previous version and just does not cease to amaze.
AUDI R8 V10 PLUS
Engine: 5,204cc, 40V, petrol
Torque: 560Nm@6,500rpm
Power: 601.4bhp@8250rpm
Top speed: 330kmph
Price: Rs 2.5 crore (ex-showroom, Delhi)
---
New in town
Steelbird Ares A1 helmets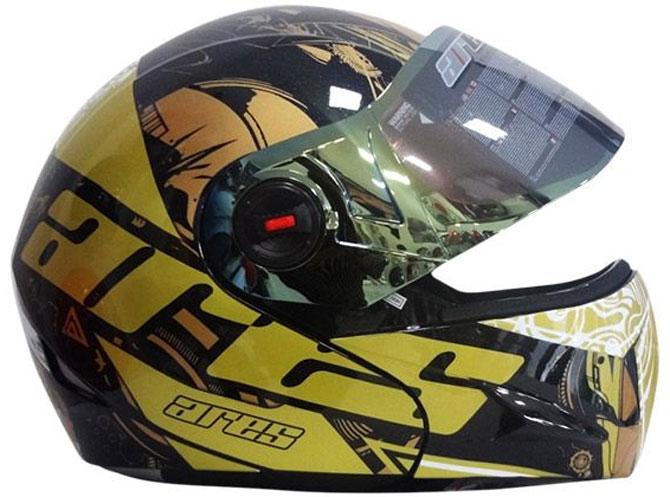 Steelbird Hi-Tech India has introduced an all-new range of helmets called the Ares A1 (professional series). These helmets are stylishly coloured and even glow in the dark. They have a visor locking system and come in dazzling printed matt colour finish on the exterior.
The Ares range consists of A1 Glossy, A1 Track, A1 Race, A1 Royal, A1 Stroke, A1 Devil face and A1 Skull. T features of the helmets include single button flip-up, visor locking system and anti-theft ring.
Price: Rs 2,999 onwards
MapmyIndia Drivemate Max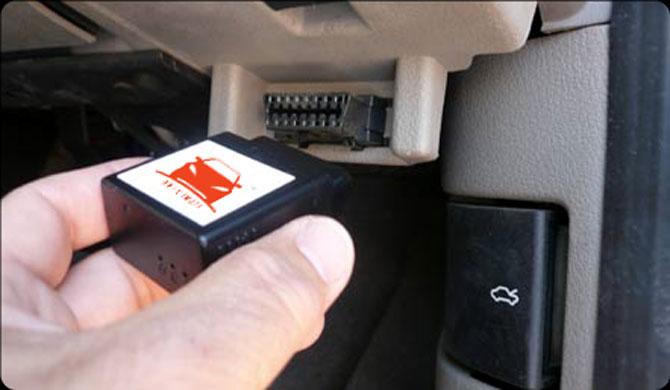 MapmyIndia has introduced a device Drivemate Max that, once fitted into a car, can make it safer with connected car technology.
The device carries a SIM card. With Drivemate Max you can keep a tab on your car for speeding and idling, get service and insurance reminders, locate and get directions to your car and live location tracking. The device has to be fitted on to the OBD port of the car.
Price: Rs 14,990
UltraProlink Universal Car mounts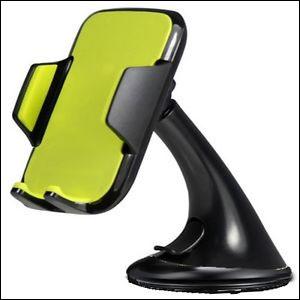 UltraProlink offers a comprehensive range of car mounts that are compatible with most leading smartphone brands. The range of car mounts includes Robot, Maestro, Gooseneck, Slider and Vento.
These mounts can be deployed on the windscreen, the dashboard or the AC vent. Whether you own a phone with a four- or six-inch screen, either in Samsung, Apple, Micromax or any other brand, there is an UltraProlink car mount for you.
Price: Rs 399