This comes at a time when Ola is looking to replicate nationally the success of its auto-rickshaw offering in Chennai and Bengaluru.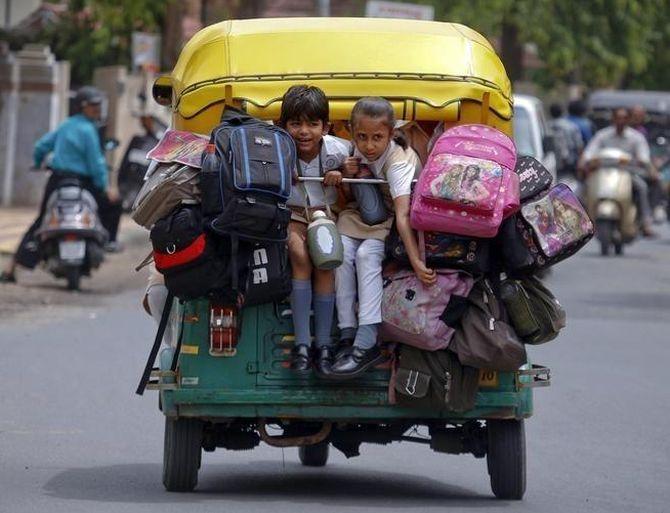 Ride-hailing firm Ola has roped in a former executive of Bajaj Auto to lead a team that will design and develop electric vehicles (EVs), including cars and auto-rickshaws, as it pursues the dream of its largest investor Softbank's Masayoshi Son to have over one million EVs on Indian roads.
Chinam Netaji Patro, who drove the research and development (R&D) of electrical and electronics at Bajaj Auto, joined Ola last month as its senior director for EVs.
Patro was earlier with the country's largest carmaker Maruti Suzuki for nearly two decades.
While Patro's brief includes focus on the larger EV ecosystem, the immediate task is to work on an electrified three-wheeler.
This comes at a time when Ola is looking to replicate nationally the success of its auto-rickshaw offering in Chennai and Bengaluru.
The fact that Uber re-introduced auto-rickshaws on its platform this month vindicates Ola's investments in three-wheelers, said people familiar with the development.
In auto-rickshaws, Bajaj Auto and TVS are the only two major players in the commuter segment.
While Mahindra and Piaggio build three-wheelers, they mainly focus on the goods carrying segment.
Other players building passenger three-wheelers are largely small, and there's no big force in the electric three-wheeler space.
A Ola spokesperson, however, said Patro's role is not only limited to electric three-wheelers, but also to look at technologies and partnerships across the board.
"Ola has brought on board Chinam Netaji Patro as Senior Director (Electric Vehicle) from Bajaj Auto.
"Chinam is an auto industry veteran, who brings in deep understanding when it comes to assessing the right technologies for Ola and collaborating with the right partners so as to bring forward India's EV ecosystem," said an Ola spokesperson.
Past reports have suggested that Ola is building its own electric car, but given that the company would be taking on giants such as Maruti, Mahindra, Ford, Hyundai and other global majors, the plans have been superseded by need for an electric three wheeler.
Moreover, electric car technology is still too expensive to make inroads in India's market.
"It makes a lot of business sense for a company like Ola to build its own electric auto, especially since the government is also pushing for electric vehicles.
"Ola owns the end consumer and their data, and tomorrow they will most probably become the largest consumers of auto-rickshaws anyway," said an analyst working with a global consultancy, requesting anonymity.
Ola isn't the only consumer-facing company that is looking at such a move. Uber, the biggest rival of Ola in India, is developing its own autonomous cars as it believes cars without drivers is the future of its business.
It isn't clear what shape and form Ola's electric three-wheeler will take.
Image used for representative purpose only.
Photograph: Amit Dave/Reuters