Some of the notable models set to make a debut next year include the Tata Harrier, the Mahindra S201, the Kia SP Concept, MG Motors' Boujun 530, and the Honda HR-V.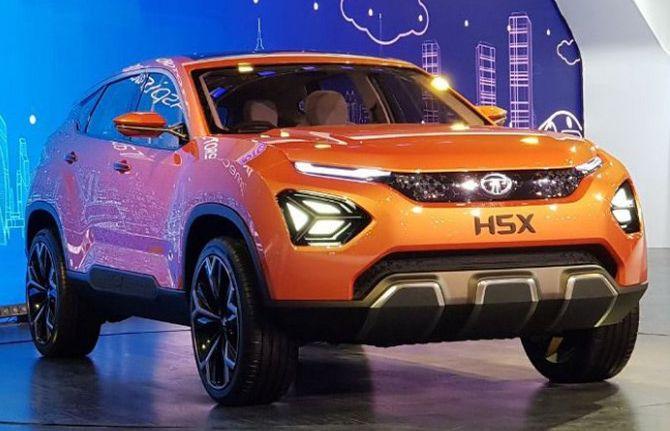 Sports utility vehicles (SUVs) with less than four metres in length, or compact SUVs, may be ruling the roads for now, but the future belongs to large and premium ones.
If not anything, the launch of over half a dozen new SUVs in the first half of 2019 is likely to further skew the demand in favour of bigger models.
Sales forecast and market research firm IHS Markit expects the large and mid-sized SUVs to see a compounded annual growth rate of 14.37 per cent from 2018 to 2021.
Their smaller sub-four metre counterparts are expected to grow at a slower pace of 11.17 per cent during the same period.
Passenger vehicle buyers will be spoilt for choice with a raft of SUVs in the price range of Rs 10 lakh to Rs 20 lakh set to go on sale from January 2019 onwards.
Interestingly, majority of the launches will target existing sedan and compact SUV owners looking to upgrade.
Some of the notable models set to make a debut next year include the Tata Harrier, the Mahindra S201, the Kia SP Concept, MG Motors' Boujun 530, and the Honda HR-V.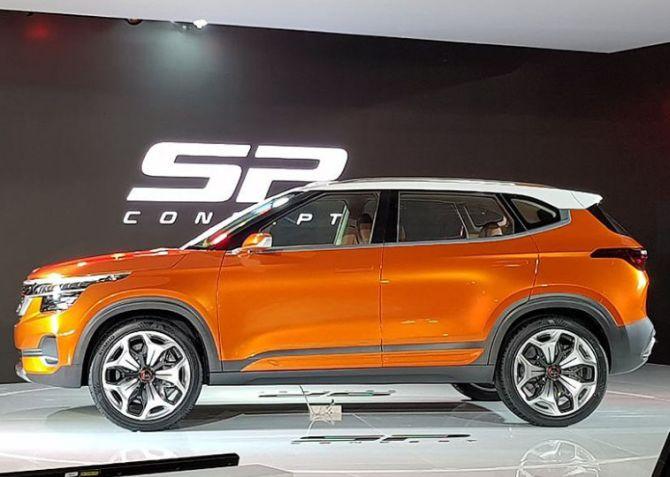 The Harrier will be a mid-size premium SUV based on Tata Motors' Omega architecture, and is likely to be pitted against the Hyundai Creta and Jeep Compass.
The Mahindra S201, a compact SUV based on the SsangYong Tivoli platform, is expected to go on sale in the beginning of 2019.
The year will also see newer entrants, including Kia Motors and MG Motors, make a debut with their SUV offerings.
"The market size of SUVs greater than four metres is higher than that of compact SUVs, and in the next four years till 2021, the sale of bigger SUVs will be 35 per cent higher than the compact ones," said Puneet Gupta, associate director at IHS.
The last three years saw significant growth in compact SUVs due to a series of launches from various players, said Veejay Nakra, senior vice-president, sales and marketing, automotive division at Mahindra and Mahindra.
"As a natural progression, manufactures now see opportunity in mid and full-size SUVs, and new launches will drive growth in these segments," he added.
Agrees VG Ramakrishnan, partner and managing director at Avanteum Advisors, a consulting firm.
The compact SUVs are unlikely to go out of favour, but the segment is unlikely to sustain the fast-paced growth.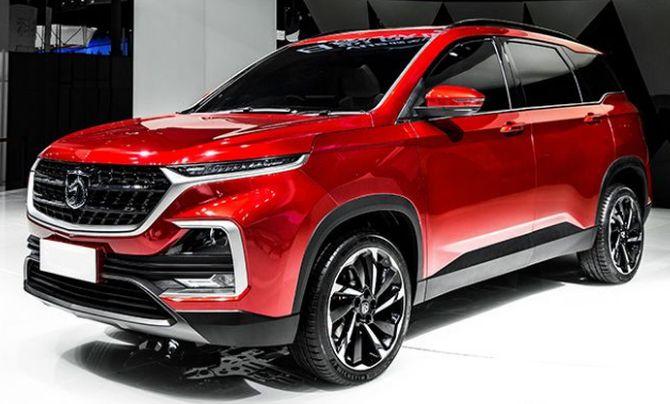 Hence it makes sense for manufacturers to focus on upgrading customers.
After you are done with the Rs 800,000 to Rs 900,000 SUV, you will need an upgrade.
The migration will start and will drive the growth of next Rs 12 lakh to Rs 15 lakh SUVs.
Among other things, demand will also be fuelled by rising income levels and easy availability of finances.
Driven by growing buyer aspirations and new launches, SUV sales in India have been advancing at a faster pace than cars over the last five years.
It reported a CAGR of 11 per cent in the five years ended March 2018, compared to three per cent in case of cars. SUV sales rose a record 21 per cent to 922,000 units in 2017-18 over the year-ago period, according to data from the Society of Indian Automobile Manufacturers (Siam).
Photographs: Courtesy, Cardekho.com