A video, which was uploaded on YouTube, shows a Korean national standing on the victim.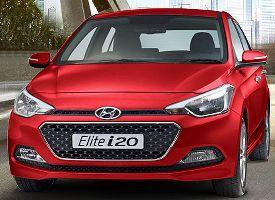 Hundreds of employees of NVH India Auto Limited, one of the suppliers for Hyundai Motor India Limited, went on a sit-in-strike, after a South Korean national (learnt to be the company's managing director) allegedly assaulted an employee.
A video, which was uploaded on YouTube, shows a Korean national standing on the victim.
However, the authenticity of the video could not be ascertained.
The video went viral on the social media.
NVH India's senior officials could not be contacted for comments.
When Business Standard phoned the office at the Sriperumbudur factory for an official comment, an official who answered the phone refused to transfer the call to the spokesperson or to anyone in the management.
She asked this correspondent to call back on Saturday.
When this correspondent asked her if there was any labour problem at the unit, she said 'it is not such a big issue and I can't say anything', before disconnecting the call abruptly.
This correspondent tried calling back on the same number but the calls went unanswered.
Hyundai said its production was not impacted because of the labour problem at the vendor's factory.
K Prabhukumar, joint secretary, United Labour Federation and one of the suspended workers of the company, said the issue started after the company suspended 15 employees 'for seeking basic facilities and permission to set up an employees union in the company'.
The workers were also demanding that at the production site, the company should deploy only permanent employees and not contract workers.
According to employees, the argument over the issue resulted in an altercation and company's MD Choice Yoomsik assaulted Bhoopalan.
However, this could not be ascertained immediately.
Bhoopalan had returned home after undergoing 'treatment' at a hospital, as this paper went to print.
Representative image. Image: Hyundai Elite i20. Photograph: Kind courtesy, Hyundai