In view of cost, these vehicles will justify deployment only as public buses, taxis, three-wheelers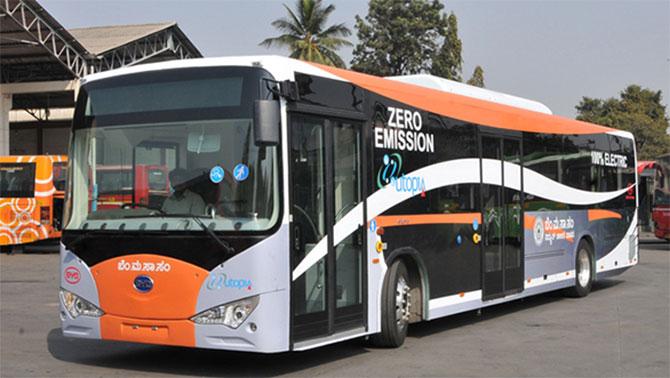 The central government's ambitious electric vehicles project will take off soon as the Indian Space Research Organisation (Isro) has approved commercial use of lithium-ion battery technology.
The glitch is companies will be required to pay Rs 1 crore for the technology to Isro for every e-vehicle.
Commercialisation of Isro's technology could save 10-15 per cent of the cost of e-vehicles.
Some experts are of the view that the electric vehicle technology is still in the development stage and the cost is substantially higher.
Besides, the ecosystem for e-vehicles is not yet ready.
"Charging stations are not in place, the cost of the battery itself is high. There are affordability and durability issues," an expert said.
At present, the cost of buses used by state transport undertakings varies from Rs 18 lakh to Rs 45 lakh. Luxury buses like Volvos cost between Rs 18 lakh and Rs 1 crore.
A challenge is customer scepticism about the workability of electric vehicles. Officials said it was important to weigh the economic consequences of deployment of electric vehicles on a large scale.
Concerns include the difference in the cost of an ordinary automobile and an e-vehicle. The cost of an ordinary electric bus is approximately Rs 1.5 crore if procurement volumes are assured as against the Rs 20-50 lakh cost of diesel buses.
Another concern is the flammability of the lithium-ion battery. In view of weather conditions, this is a technological challenge and cooling the battery will raise operational costs.
Electric vehicles, in view of their cost, will justify deployment only as public transport buses, taxis and three-wheelers.
"Creating demand for e-vehicles is important. Get private investors in through some incentives," the expert said.
Isro and BHEL have tied up to help develop low-cost lithium-ionbatteries for electric vehicles.
Tesla founder Elon Musk had in 2015 said the company might set up a factory in India to make lithium-ion batteries.
"Given the high local demand, a factory in India would probably make sense in the long-term," Musk had said.
A lithium-ion battery factory will bring down prices and increase mass adoption, crucial for storage of renewable energy generated through solar or wind power.
Though the company also announced it would set up an electric car unit, not much has happened in this connection.