Young Key Koo, managing director, Hyundai Motors India, said SUV was the right product for India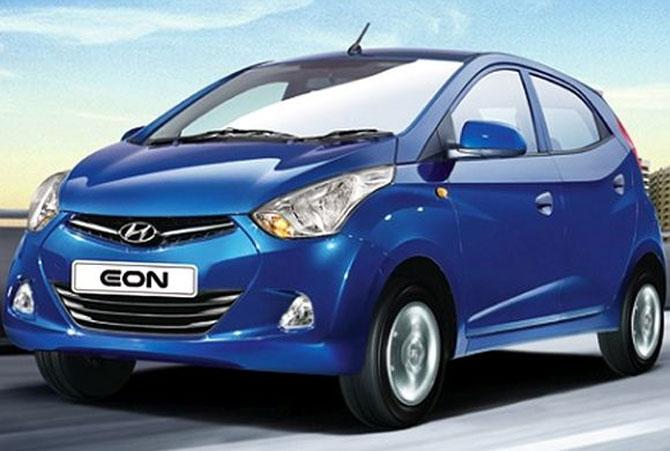 Hyundai Motors, the country's second largest passenger car maker, said on Wednesday there was limit to its desire to compete on price in the 'small product' segment; quality and branding was centre-stage in its strategy for growth.
"Many players launch many small products (cars) in the Rs 300,000-400,000 price bracket; our average price is Rs 700,000. We cannot fight this kind of competition. We focus more on quality and branding, to position ourselves as a modern premium brand," Young Key Koo, managing director, Hyundai Motors India (HMIL), told reporters.
No new product can be expected from the company's stable in the small product segment, he made clear. The Eon, its small-car offering, might not be able to sustain its 300,000 units a year sales figure, he said.
Young, who took charge last November, was here to inaugurate four new dealerships. He told reporters that with the goal of positioning Hyundai as a 'modern premium brand', the corporate identity and showroom space identity was going to be changed completely by the year 2018. Even so, he added, Hyundai will remain a mass player and also retain the current market share.
Sounding bullish on the sports utility vehicle market, on the back of the better than expected sales of its Creta, he said the SUV was the right product for India, considering the country's large territory and road conditions.
Hyundai will launch two new products every year. A new compact SUV, the Tucson, slated to be launched later this year, will be positioned between the Creta and Santa Fe. Launch of a passenger car, a sedan, is also in the pipeline this year.
The company had sold 68,000 units of the Creta SUV till end-March, against 110,000 bookings since launch in July last year. Production will be doubled to 20,000 a month from June. About a fifth of total sales volume now comes from the Creta.
Last year the company sold 643,000 vehicles in all segments, with an overall market share of 17.3 per cent. This year, it expects sales growth of around eight per cent, still way above the industry's expected two per cent, according to Young.
It aims to sell 665,000 units this year. Exports are expected to come down to around 120,000 units from the previous 167,000, due to a slowdown in West Asia and Africa.
said the SUV was the right product for India