he company has not put in place a full-time managing director for the past one and half year after the exit of Vikram Pawah in January last year.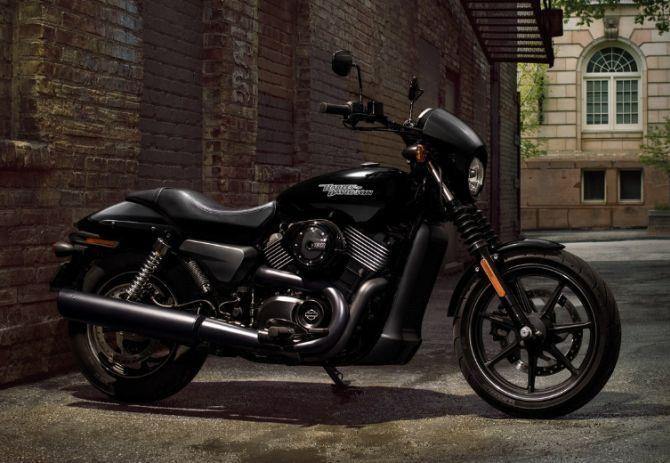 Since early 2017, American iconic motorcycle brand Harley-Davidson has remained headless in the world's biggest two-wheeler market, India.
The company has not put in place a full-time managing director for the past one and half year after the exit of Vikram Pawah in January last year.
More than six months after Pawah's exit, the company decided to give its China market Managing Director Peter MacKenzie, the additional responsibility of India. MacKenzie is based out of Shanghai.
Pawah, who took charge as the managing director in September 2015, remained in the position for just five quarters before moving to BMW India as its president. He was the company's second managing director in India.
Harley had been looking for candidates until recently to fill the position of India managing director but has not been able to close the position.
Besides the position of managing director, a number of other key positions fell vacant between 2016 and 2017.
Pallavi Singh, the head of marketing, quit last year to join MG Motor.
The heads of sales and dealer development besides the chief financial officer also quit the company during the specified period.
It is learnt that most of these positions are yet to be filled.
"The open positions have either been filled by executives who sit outside India or have been left open. The marketing team is reporting to an executive in Singapore," said an industry executive.
The company did not respond to emailed queries on the various vacant positions and whether Harley was looking to fill them.
Industry professionals who were approached by some HR consultants to fill the position of country manager with responsibility of a specified vertical said the compensation offered for the role was not adequate and the position seemed to be one with a limited role and responsibility.
Some also believe that India is not yet a focus market for the brand at this point.
Most decision-making authorities are now sitting outside the country, said one of the executives, who was approached by a consultant.
Volumes have not been looking up either. In 2017-18, the brand's sales in India fell 7 per cent to 3,413 units. This was the second consecutive year of decline.
The numbers had declined over 21 per cent in 2016-17 to 3,690 units. In the April-June period of 2018-19, number is down over 21 per cent to 707 units.
Its best year in India in volume terms was 2015-16, when it sold 4,708 units and had seen a marginal growth.
Between 2015-16 and 2017-18, the volume declined by over 27 per cent. MacKenzie had told Business Standard in March that the volume was relative to the demand for motorcycles above 600cc and that Harley remains market leader in that category.
Harley's British peer Triumph has seen a better performance in the past two years. It grew at 6 per cent last year to 1,247 units and had seen a growth of 3 per cent in 2016-17.
Triumph has also been able to draw a firm India strategy by tying up with India's leading motorcycle brand Bajaj in August 2017 to locally manufacture its motorcycles and become a volume brand in the country.
Harley has an assembly plant at Bawal in Haryana where it assembles completely knocked down motorcycles for local sales.
While this unit accounts for the bulk of its sales in India, the company also imports completely built motorcycles where the import duty is as high as 50 per cent, after a recent reduction.
US President Donald Trump has been raising the issue of this import duty levied by India in recent months.
"Now, the prime minister, who I think is a fantastic man, called me the other day and said we are lowering it to 50 per cent. I said okay, but so far we're getting nothing.
"So, we get nothing. He gets 50 (per cent), and they think we're doing - like they're doing us a favour. That's not a favour," Trump said, referring to India's decision of lowering duty to 50 per cent from 75 per cent in February this year.