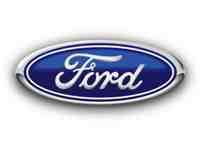 US car maker Ford Motor Company said on Tuesday it would invest $72 million (nearly Rs 325 crore) in expanding its diesel engine production capacity by over 30 per cent in India within next one year.
"Ford Motor Company will invest $72 million to expand its powertrain facility in Chennai to further support its sales and export growth plans in India," the company said.
Post the completion of expansion programme in mid-2012, the engine plant's production capacity will increase from 250,000 units to 330,000 units per year, it added.
Commenting on the development, Ford India president and managing director Michael Boneham said: "This investment reinforces the importance of our Chennai plant and Ford's continued expansion in India".
This expansion will allow the company to provide more technologically advanced and fuel-efficient engines to the customers in India and in markets around the world where the company exports Chennai-built vehicles, he added.
"When the expansion is finished, a third production shift will be added at the engine assembly plant, creating more than 300
new direct jobs," Boneham said.
This planned expansion will support the company's plan to introduce eight new global Ford vehicles in India by 2015, he added.
With this additional investment, Ford's total investment in India has crossed over $1 billion.
Following this new investment, Ford India will start manufacturing and exporting the 1.6 TiVCT, 1.4 HC and Duratorq engines from the country, it said.
At present, the plant produces five Duratec petrol engine variants and one Duratorq diesel engine variant for Ford vehicles.
It is also gearing up to produce powertrains for Ford's new global Fiesta sedan for launching it in India.
Starting its operations in January, 2010, the plant rolled out 1,00,000th engine in March this year.