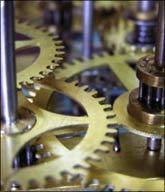 Automobile manufacturer Force Motors is currently developing a high-end multi-purpose vehicle in association with German-based auto-major Daimler AG, as part of its Rs 1,000 crore (Rs 10-billion) investment plans, a top official said.

At its manufacturing facility in Pithampur (Madhya Pradesh), the company would be establishing a new assembly line for manufacturing the high-end MPV, Force Motors Ltd chief operating officer (Tractor Business) and President (Corporate sales and marketing), Naresh Kumar Rattan said.

"We want to have a multi-purpose high end van. It is right now under development. We have to put an assembly line in the factory in Pithampur.It will take the existing plant into a new level", he told reporters here.

Declining to reveal further he said,"it will be a high-end low passenger carrying multi-purpose van. The tie-up with Daimler has been done. It will be for buying technologies from them".

Currently Force Motors has tie-up with Mercedes for sourcing engines for its range of products.

Observing that the company was having diverse range of products, he said,"from now on, the focus would be on the proposed high-end multi-purpose van and the SUV (Force One)".

He said the proposal to launch the multi-purpose van, was part of the company's plans of investing Rs 1,000 crore in next two-three years.

The company also plans to unveil two or three variants in the passenger SUV Force One, which was introduced last year.

"It may be 4/4 wheel drive, ABS variants.We want to have at least two to three variants (in Force One)", he said, adding the company was hoping to sell about 4,000 units in its first year, and had sold 2,000 units so far.

"There is not so good feeling (on sales of Force One). This is a huge learning for the organisation", he said.

On the tractor business, Rattan said the company would be introducing high range of tractors in the backdrop of increasing sales.

"In 2009-10, we sold about 600 units, which went upto 1,100 in 2010-11. Last year we sold about 1,600units.

"This year we expect to sell about 2,500
units", he said, adding the company would develop higher range of tractors with "new technological initiatives".
Launching the 26 seater mini-bus Traveller 26,  in Chennai, Rattan said,"Traveller is one area we must build upon.
By bringing the high-end van we will further strengthen our business", he said.
The company is looking to sell about 4,500 units of Traveller 26 in which the formal production would begin in January 2013.
"We have started with school bus (variant).
"The air-conditioned bus showcased here is a prototype.
"In January, the full production will begin. We expect to sell about 4,500 units".
According to him, the market for LCV passenger bus with seating capacity of six to 20units is about 20,000 units while above five to 7.5 tonner (21-35 seater) would be about 22,000 units.
On the outlook for this year, he said the company plans to sell about 14,000 light commercial vehicles in 2012-13, while sale in multi-utility vehicle(Trax brand) is expected to be about 11,000 units as against 9,000 units sold last year.
In the small commercial vehicle category, which is retailed under Trump brand, Rattan said the company would expect a decline to 3,000 units as against 5,000 units due to the uncertain market conditions.
On spare-parts business, he said the company expects revenue of Rs 110 crore (Rs 1.1 billion) as against Rs 85 crore (Rs 850 million) registered last year.
To a query on exports, he said the company is expecting to sell about 1,800 units as against 1,000 units shipped during the last financial year.
"We export Trax, Traveller to African market. We will also take this Traveller 26 to Africa and to South East Asian markets. This year we are looking at exports of 1,800 units".
Force Motors currently has manufacturing facilities in Akurdi, Pune and in Pithampur, Madhya Pradesh employing 7,500 people.