The fourth generation Prius combines a premium styling and an enjoyable driving dynamics.
Photographs by Rajesh Karkera/Rediff.com at the Auto Expo 2016.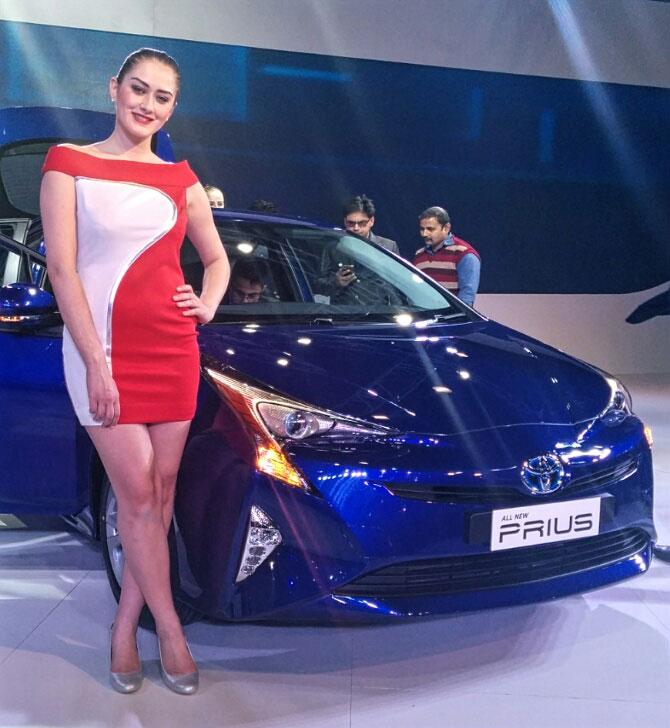 Japanese auto major Toyota on Thursday unveiled its all-new version of hybrid car Prius as it looks to push more alternate fuel technology vehicles in the Indian market.
The new fourth generation Prius combines a premium styling and an enjoyable driving dynamics to showcase the advanced technology and the Prius DNA which Toyota intends to carry forward in future.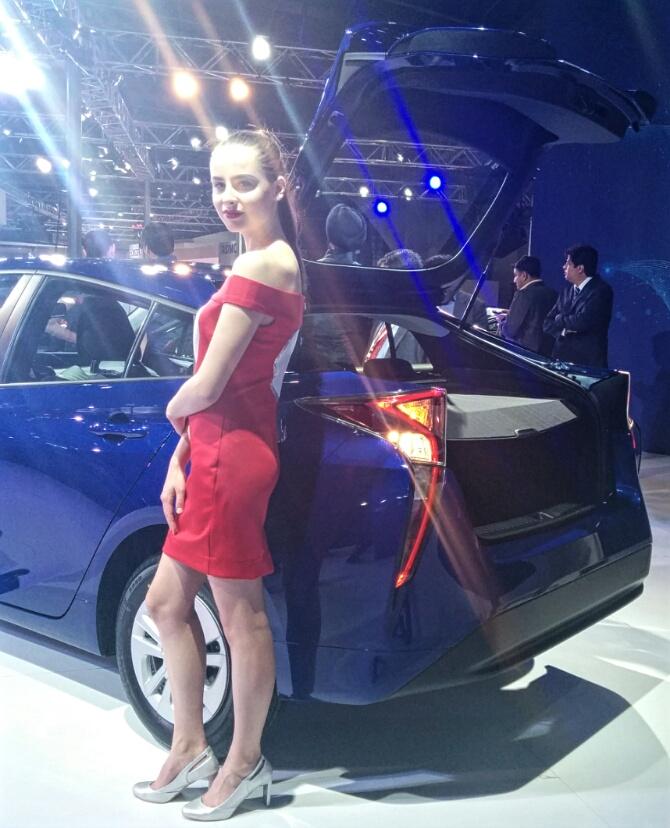 Commenting on the launch, Toyota Kirloskar Motor MD Naomi Ishii said: "India being a crucial market for us, we believe there is more to the market beyond just the numbers.
"We have taken good stock of our priorities for the road ahead and we do not want to make just more vehicles but also want to address other critical issues associated with energy, environment and safety with our revolutionary hybrid technology."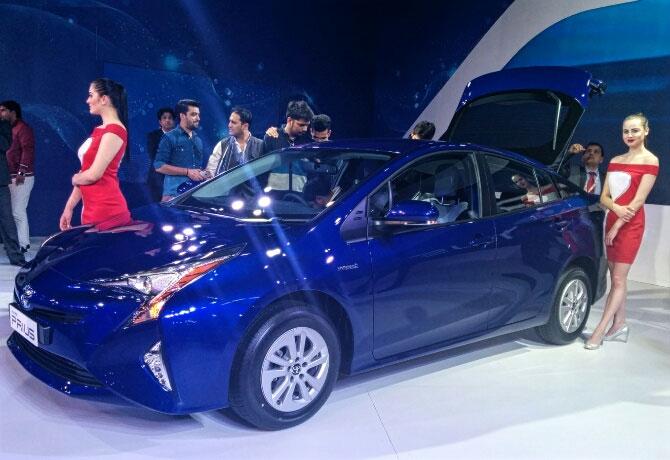 He further said that considering the rising oil imports and increased pollution, environment-friendly vehicles will go a long way.
"We are actively working to promote hybrid and other environment friendly vehicles based on our stance that environment friendly vehicles can have a positive impact on the environment only if they are used widely," Ishii said.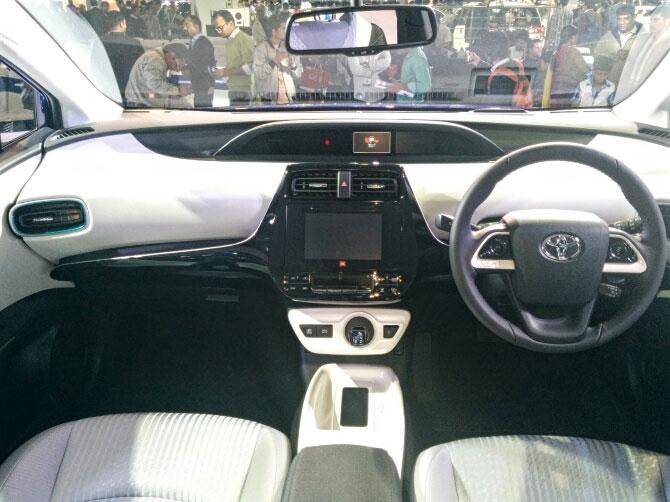 The New Prius is an improvement keeping in mind the Prius DNA along with the first ever introduction of TNGA in any Toyota Motor Corporation model, the company said in a statement.
Toyota has sold approximately 3.5 million Prius across the globe. However, the aim of Prius in India is to create hybrid awareness across stakeholders, including customers, the government, regulatory authorities on the benefit of hybrid technology, the company added.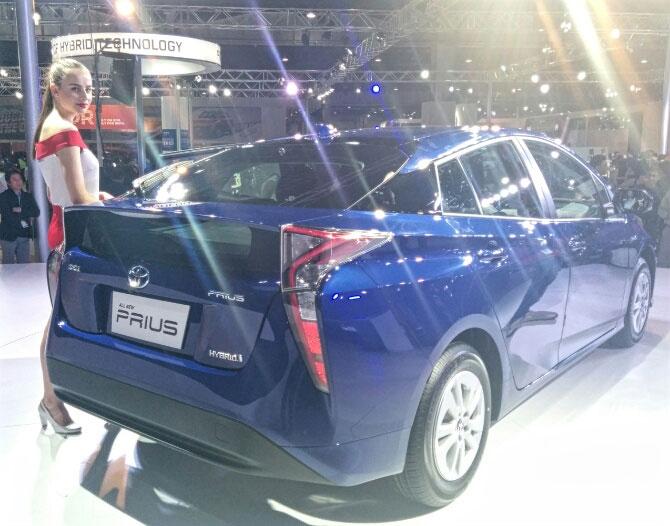 Globally, Toyota has sold over 8 million hybrid vehicles.
At present, the company sells the Camry Hybrid priced at Rs 32.23 lakh and the existing Prius, which is imported as fully built unit, is tagged at Rs 38.10 lakh (ex-showroom Delhi) in India.