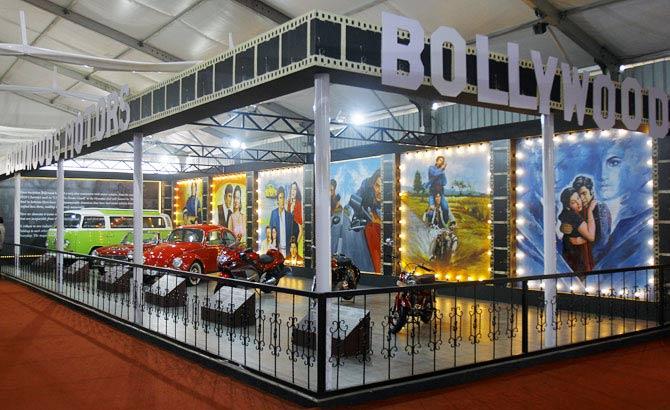 Bollywood has always had a special fascination with wheels, be in motorcycles or cars. So it was no wonder that a special enclave was created at the ongoing Auto Expo 2016 in Greater Noida to tip one's hat to the iconic films where automobiles played a critical part.
Photographs by Hitesh Harisinghani/Rediff.com.
Film: Bobby (1973)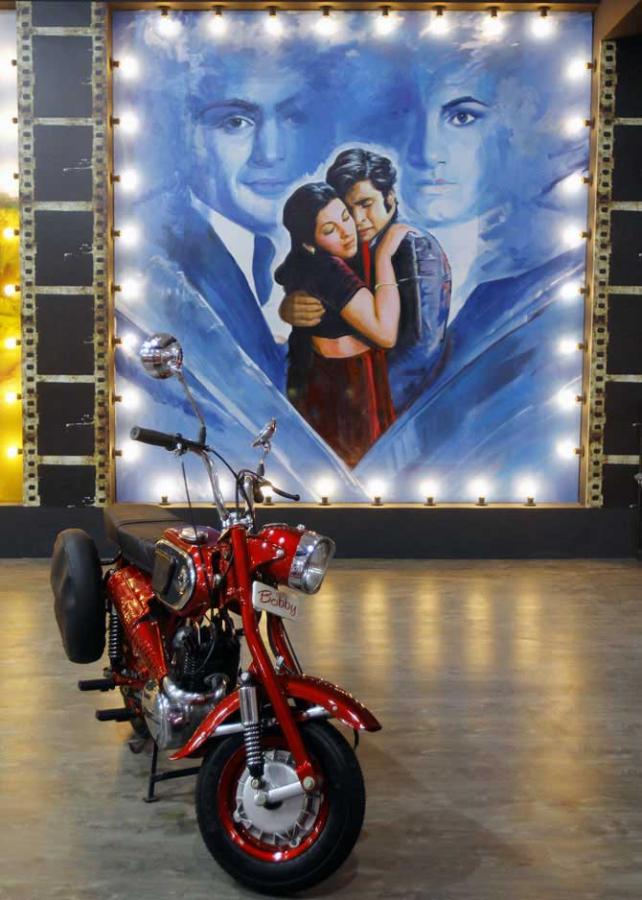 Who can forget the fresh-faced romance from veteran Raj Kapoor, starring two young actors, his son Rishi Kapoor, and the waif-like Dimple Kapadia? Or the immortal songs from the film?
Or, the cute Rajdoot GTS motorcycle, popularly known as the Bobby bike which rode on the film's association, capturing young hearts of that generation? However, despite all the fascination and the oooh-aaahs, sales were nothing to write home about, and Escorts, the manufacturer, quietly wound up its production.
Aficionados and nostalgia buffs, however, can still buy one on the numerous second-hand ecommerce sites.
Film: Sholay (1975)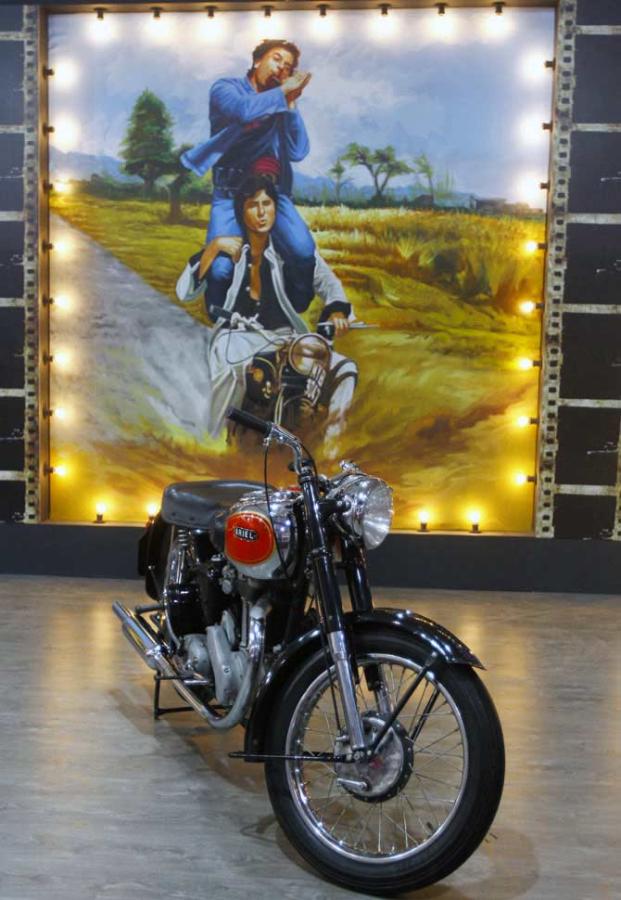 Opinion is divided on whether Ramesh Sippy's film is the best-ever Indian film, but it's a no-contest that the film features the best onscreen bromance.
Jai and Veeru (Amitabh Bachchan and Dharmendra) really slay it as the couple of cons watching each other's back, and nothing projects the easy camaraderie between them than the song Yeh Dosti… with the couple monkeying around on a motorcycle with the sidecar. For trivia buffs, the song sequence was shot in Kettohalli, Bengaluru Urban.
And oh, the bike that featured in the song? It was a 1942 BSA WM 500 cc.
Film: Dhoom (2004)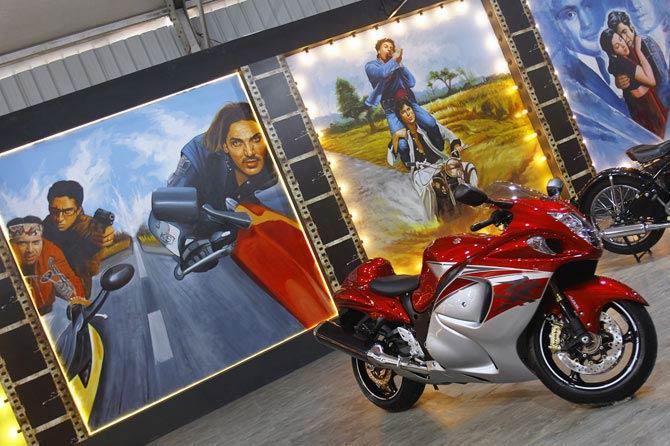 Sanjay Gadhvi cut his directorial teeth with the film revolving around a team of thieves on superbikes and a cop who catches them on a, well, superbike. It was a sleeper hit, and led to the popular Dhoom franchise (of which there have been two more films but wheels played a prominent part only in the first one).
In the film, while the hunky John Abraham rode the Suzuki Hayabusa (1300 cc), his ally Uday Chopra rode the Suzuki Bandit S (1200 cc), while Bachchan had the Suzuki GSX R600 (600 cc).
Film: Akayla (1991)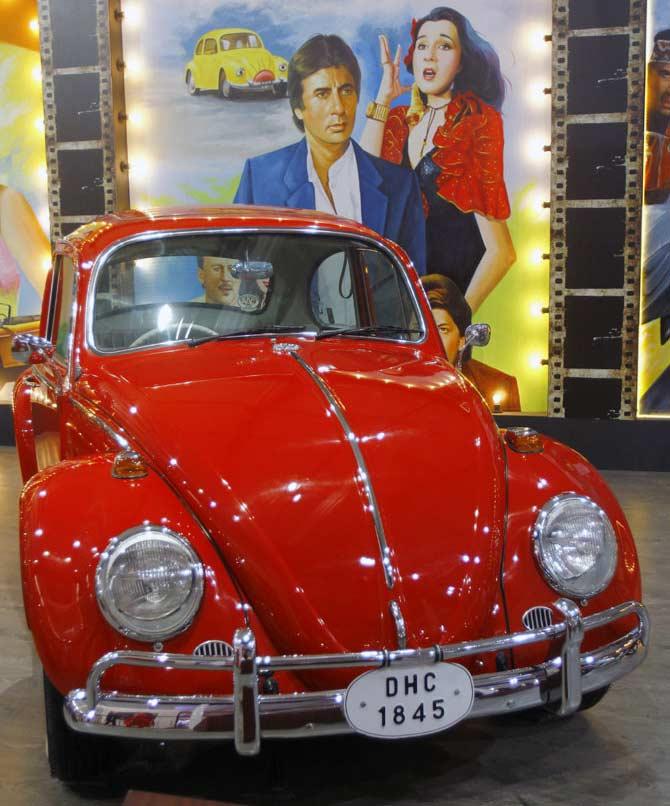 Amitabh Bachchan plays a loner with one friend – Rampyaari.
That's not a person but his specially customised Volkswagen Beetle.
The car has had a long run in the country before the film, but it really became popular among the masses after Akayla released.
The car even featured in a popular song -- Chal chal re chal meri Rampyaari…
Film: Mere Jeevan Saathi ((1972)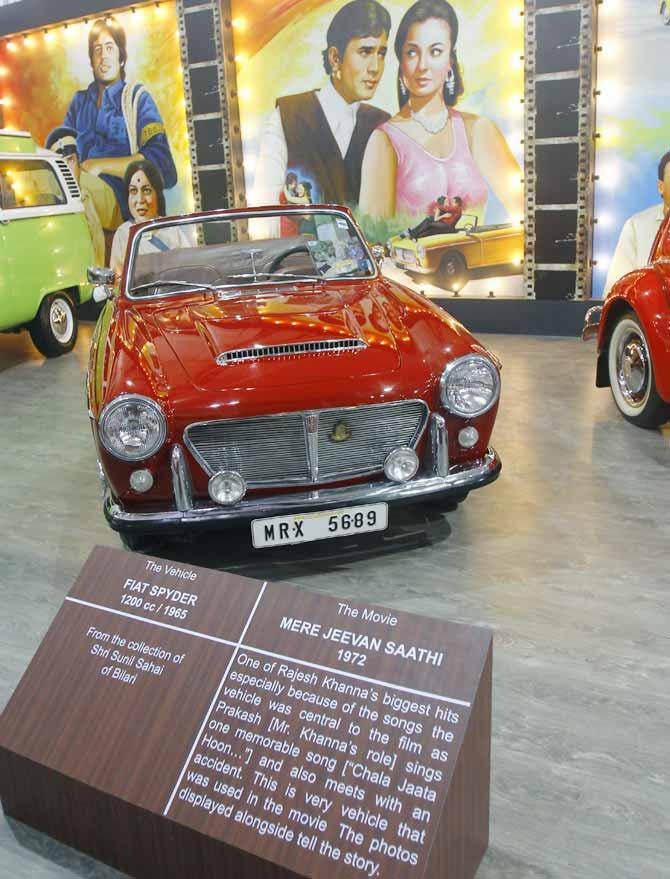 Starring the country's first superstar, Rajesh Khanna, this film too, like his others, features some amazing songs.
And the catchy song, Chala Jaata Hoon, features the car above, a Fiat Spyder (1965 vintage).
A plaque at the Auto Expo gives details of the song and the car to those interested.
Film: Deewar (1975)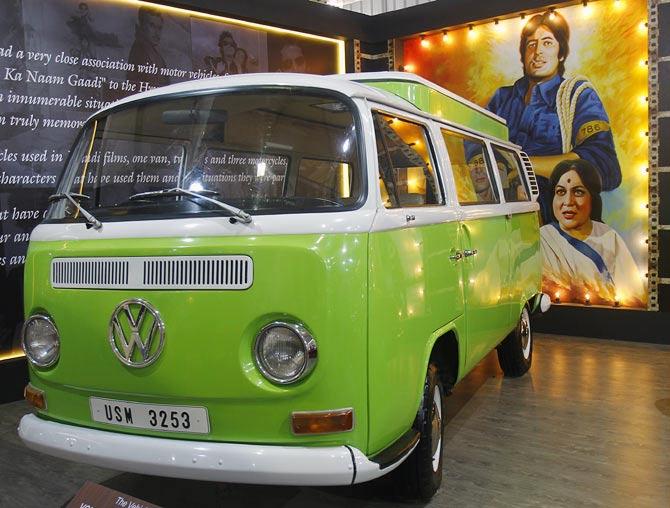 Yash Chopra's classic about two brothers, one a thief and other a cop, is spoken of even today in awe.
This Volkswagen van is the vehicle in which Vijay, played by Amitabh Bachchan, who rises from a coolie to Iftekhar's henchman, drives over to Madan Puri's den to collect a consignment of gold, where he tells Jagdish Raj, 'Davarsaab ka sona isi mein jaata hain.'
ALSO READ:
Toyota Prius: The planet's favorite hybrid
Unveiled! Mahindra's sporty XUV Aero
The long-awaited Chrysler Jeep arrives in India
New Tiguan: Bigger, bolder and offers better mileage
Mustang: The American mean machine is now in India
Complete coverage: Auto Expo 2016