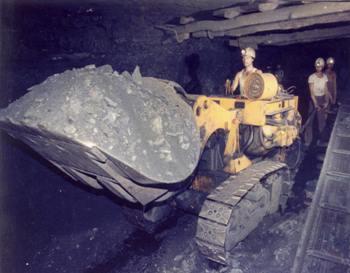 Hyderabad-based GVK and Lanco Infratech are the highest bidders for the acquisition of Australia's Griffin Coal. The company owning the coal mine, valued at $1 billion, opened the bids last week and only four had bid.
Talks will begin later on the share purchase agreement, which will be done much later, after the negotiations are completed.
"However, the bids do not mean that the deal is done, because these bids were put in with lot of caveats by companies.
The owners will decide on the buyer after thorough negotiations with each of these bidders.
The owners will meet with each of these bidders and negotiate the terms. The price bids might also change if the owners insist on changing the conditions put in with the bids," said a bidder.
To Business Standard's queries, Lanco said it would not comment on speculation. An e-mail to GVK went unanswered. Griffin Coal could not be spoken to.
Other than Indian companies, a Chinese one is known to have to have put in a bid. An Australian company has offered equity as part of the bid.
Sources say the mine is known to have reserves of 280-300 million tonnes. It also comes with an operating power plant of 500 Mw.
The winning company would also have to construct a port close to the mines, to increase exports from there, now at 1.5
million tonnes. After port capacity addition, exports can increase to five million, say sources.
Australia and Indonesia have been favourite spots to secure coal supply for power companies here due to their proximity to India.
Reliance Power acquired three coal mines in Indonesia in May 2008. GMR acquired an Indonesian coal mine company, PT Barasentosa Lestari, for Rs 400 crore (Rs 4 billion) in 2009.
In 2007, Tata Power bought 30 per cent stake in two coal companies for $1.1 billion.
Almost every Indian power producer has been hunting for coal assets abroad. A Fitch Ratings' report has India's import of 70 million tonnes in 2009-10 should rise to 85 mt by the end of 2010-11.
The ministry of power has forecast a rise in imports to at least 100 mt by 2011-12, as aggregate coal demand reaches 730 mt.