Despite intense competition in the room AC segment, Voltas surprised the Street with 32 per cent growth in Q3 and that too without sacrificing margins.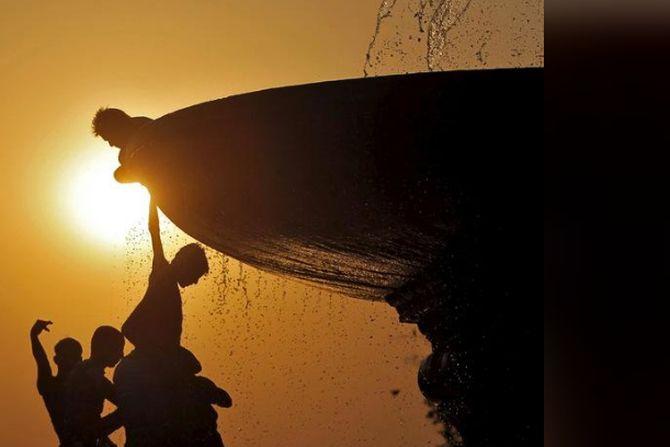 The early onset of summer, the launch of inverter window air-conditioners (ACs) and potential benefits accruing from Budget proposals have put Voltas in the spotlight.
The market seems to have had an inkling, given the Voltas stock was up over 6 per cent in the last few days.
According to analysts, the early onset of summer might help AC manufacturers in hiking prices, which will support margins and drive their top line.
Analysts at IIFL said given the aggressive pricing policy adopted by LG, the industry had not increased prices despite the rise in commodity costs and change in energy ratings.
"A severe summer can boost demand and lead to increase in prices -- about 4-5 per cent -- from March onwards," said IIFL.
This scenario will help the revenues and profitability of all players, including Voltas, which surprised the Street with 32 per cent growth in AC sales in the December quarter (Q3) while maintaining margins.
Motilal Oswal Securities analysts said despite intense competition in the room AC segment, Voltas was able to expand market share without sacrificing margins.
Operating profit margins stood at 8.6 per cent in Q3, compared to 8.3 per cent in Q2 and 7.5 per cent in the year-ago quarter.
Also, the March and June quarters are seasonally strong with better margins, thus price hikes will support margins to offset cost pressures.
The Budget proposals on boosting housing, smart cities and infrastructure can drive AC demand and Voltas's projects business further.
Additionally, given the power efficiency-related rating changes applicable on ACs from the current quarter, inverter ACs can also drive growth.
Against this backdrop, Voltas has announced the launch of a window AC with DC inverter technology.
The Street might keep an eye out for the product's success.
Voltas will also be launching other consumer durables, such as refrigerators and washing machines, by the second half of 2018 as part of the Voltas Becko brand, through its joint venture with Arcelik.
This will drive its top line further.
The company's unitary cooling products segment, accounting for 40 per cent of its top line, is doing well and its electro-mechanical projects and services (EMP) segment is also stable -- EMP revenues grew 7 per cent in Q3.
Weak oil prices and geopolitical issues had affected orders from West Asia, yet Voltas was able to offset the trend with orders from the domestic market, largely driven by government spending.
Domestic orders constitute 64 per cent of Voltas's total order book of Rs 4,850 crore.
The company is aiming to earn margins of 7-7.5 per cent from the EMP business.
Given the long-term growth visibility in room ACs, prospects from the Arcelik JV and recovery in EMP margins, many analysts are positive on the stock.
Photograph: Anindito Mukherjee/Reuters.