Cryptocurrency exchanges face issues with their current bank accounts.
Rajesh Bhayani reports.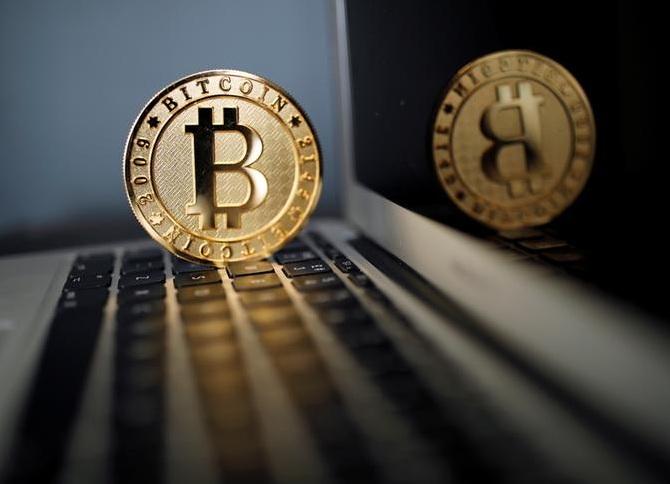 After hitting nearly $20,000 in December, and Rs 1.5 million on Indian exchanges, prices of Bitcoin, the oldest and largest among cryptocurrencies, have tanked and are currently hovering at around $8,000 (Rs 550,000 to Rs 600,000 in India).
However, the rally in December also saw active trading in other cryptocurrencies such as Etherium and Ripple, which crossed the $100 billion mark in market capitalisation.
India exchanges have now started offering these smaller cryptocurrencies for trading and investments and their share in volumes is also picking up.
After the Bitcoin meltdown, hard fork versions of the currency like Bitcoin Cash and Bitcoin Gold, and other currencies such as Etherium, Ripple and Litecoin, have started generating interest among investors.
Barring December 2017, in which prices rose at an unusually rapid pace of a few thousand dollars a day, Bitcoin volumes on major exchanges have largely remained stable, though some incremental volume has shifted to newer currencies.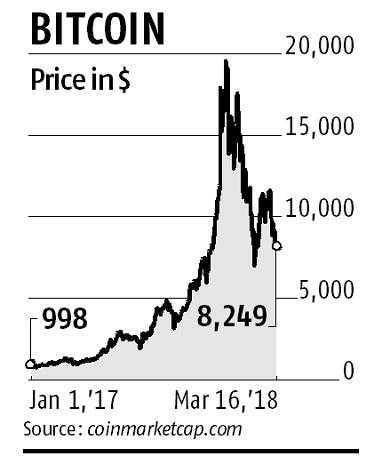 Cryptocurrency exchanges have recently been facing issues with their current account held with banks, as the latter were wary of Bitcoin.
However, those investing and trading in other currencies can continue to use their respective bank accounts registered with exchanges.
Apart from mechanisms like NEFT, RTGS and IMPS, exchanges are now promoting use of UPI as well, to facilitate payment.
"We have started rupee deposits via UPI (Unified Payment Interface) for all registered users of the exchange," says Nischint Sanghavi, Head of Exchange, Zebpay.
"These can be done using any UPI-supported app such as Google Tez and PayTM. While UPI was available earlier as well, it has now been seamlessly integrated with our app now. We have focused on customer convenience and have taken this decision at a very appropriate time."
The share of payment made using UPI, however, is not very large in terms of volumes traded on an exchange.
This is simply because there are payment limits per day and per month.
One Bitcoin, which will cost anything between Rs 550,000 and Rs 600,000, cannot be purchased using UPI.
One has to buy the currency in smaller quantities, that is, in fractions of a unit.
All other cryptocurrencies can be bought using UPI, since they are available for less than Rs 100,000 a unit.
Ripple, the third biggest among them by market cap, trades at a nominal Rs 50.
UPI helps those who prefer payment interfaces over direct bank transfers because they are easier to transact on mobile phones.
However, a new exchange which has launched its beta version is not depending too much on UPI and considers it only as an added means.
"UPI cannot be the top pick at all," says Ashish Agarwal, Founder, Bitfeu, a new cryptocurrency exchange.
"This is just one payment gateway option for exchanges and has the limitation of fund transfers on daily basis. Deposit volume per day is really good for most users," Agarwal adds.
"UPI does not help exchanges much, and only offers them another option for payment."
Some 28 to 30 cryptocurrency exchanges have come up in India. Two discontinued business last month because volumes were thin ever since they launched.
A few exchanges did face liquidity issues when banks began closing their accounts, but they are now back on track.
While trading volumes on Bitcoin as a standalone currency are down, most exchanges have started offering multi cryptocurrencies during the past one month, effectively shifting incremental volumes to the newer offering.
Photograph: Benoit Tessier/Reuters