Investment proposals under Modified Special Incentive Package Scheme take a hit as firms exit
Illustration: Uttam Ghosh/Rediff.com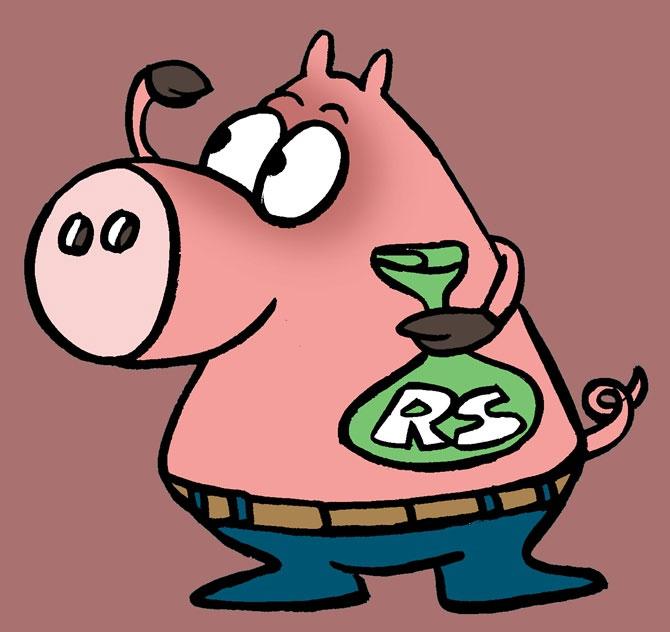 In a setback to the government's ambitious aim to promote electronics manufacturing, various companies have opted out from earlier planned investments, apparently due to a slow pace of approval for disbursement of incentives.
According to sources, commitments from companies under the Modified Special Incentive Package Scheme (M-SIPS, launched in 2012) in this regard had reduced to Rs 91400 crore as of end-April 2018, against earlier proposals for a combined Rs 1.57 trillion.
A source said the number of investment proposals had reduced to 238 as of end-April, from 269 received a year before; in the past year, only a handful of companies have evinced new interest in the scheme.
India's endangered bulls
It appears a cumulative Rs 168 crore in incentives has been given till April this year under the scheme, to no more than 18 companies.
Various applications have been returned by the government due to incomplete documents and not meeting the eligibility criteria, says a source in the Ministry of Electronics and Information Technology.
M-SIPS promises a subsidy to companies for capital expenditure - 20 per cent for investments in special economic zones and 25 per cent in other places.
For some high capital investment projects, it provides for reimbursement of central taxes and duties.
The scheme was originally designed for three years, but was later extended till 2020.
Last year, however, the government cut short the time frame to December 2018 and also capped the amount for incentives to Rs 100 billion.
Also, the time period to get the incentives was reduced to five years, from the earlier 10 years.
In a further tightening of the rules, it was made mandatory for companies to give an undertaking that after receiving the incentives, a unit would remain in commercial production for at least three years.