The tax forces young startups to part with a portion of the capital they have raised from investors due to disagreements over the valuation of the company by Income Tax officials.
Illustration: Uttam Ghosh/Rediff.com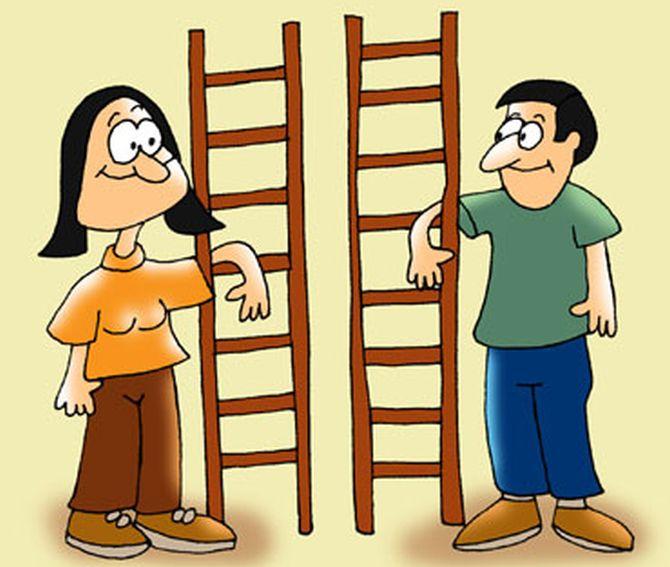 The startup investor community in India has once again raised concerns over the so-called 'Angel Tax' with the government, pointing out that if the issue is not fixed India's dreams of becoming the startup hub of the world will not be realised.
The Angel Tax as it has come to be known forces young startups to part with a portion of the capital they have raised from investors due to disagreements over the valuation of the company by Income Tax officials.
The capital is often considered to be income, and startups have long been complaining of receiving letters from the tax authorities asking them to pay up.
So far, neither the government nor investors have agreed upon a middle ground, causing immense pain to startups who have raised money.
"There is no need to get rid of the existing rules, but we do suggest that genuine start-ups backed by established angel investor groups be seen in the same light as venture capitalists (VC) ," said Padmaja Ruparel, co-founder and president of the country's largest angel investment grouping, Indian Angel Network.
The government had put a check on startups raising money from angel investors to curb money laundering activities which were being set up in the guise of startups.
Unfortunately, the tax authorities which are not privy to the way startups are valued are struggling to differentiate between genuine investments and money laundering outfits.
Ruparel's solution is for the government to adopt the mechanism it uses to verify investments in startups by venture capital firms.
Similarly, money coming in from established angel networks into startups should be exempt from being seen as income.
The issue was rekindled when T V Mohandas Pai, former Infosys CFO, co-founder and chairman of tech VC Aarin Capital Partners, tweeted to the finance minister on Tuesday urging him to act in favour of startups in the country.
"...startups are getting harassed by IT (Income Tax Department) for raising capital, threatening to consider it as income! Very bad scene and very many are angry and upset, may shift overseas," Pai had tweeted.
This year, angel investments and seed funding deals have fallen by 40 per cent, ringing alarm bells amongst the startup community in India.
While a large part of the fall can be attributed to the end of a euphoria period in 2015 and 2016 where startups raised money too easily, the Angel Tax is to blame too.
While some have asked for the government to continue with existing laws and figure out a better way to exempt money being invested into startups from legitimate sources, other argue that laws towards startups cannot be so damning.
Instead of putting a blanket ruling that makes it harder for startups to raise money, laws should prevent and punish people who use startups as a way to launder money.
Several investors feel the government has taken the easy way out by implementing the Angel Tax while not really putting in place any mechanism for genuine startups to navigate the red tape.
Pai added that around this time of the year many start-ups start receiving notices from the IT department questioning their investments.
"Under Section 56 of the law, the I-T officer has to be satisfied with the valuation but they do not always have the investment background to do so," said Pai.