Sydney-based The George Institute for Global Health has launched a nutrition application in India for this, called FoodSwitch.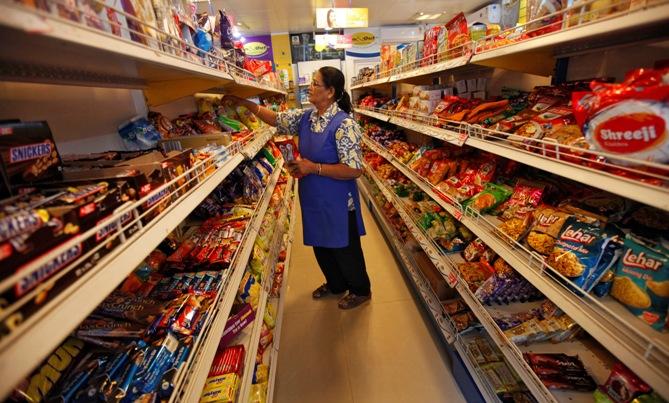 Understanding if a jar of low fat mayonnaise or processed cheese is actually healthy enough is now only a mobile phone scan away.

Sydney-based The George Institute for Global Health has launched a nutrition application in India for this, called FoodSwitch.
The mobile application, funded in part through an Australia-India Council grant, allows consumers to scan the barcode of a packaged food item and see easy-to-understand information on fat, sugar and salt levels, using the established traffic light labelling system of red (high), amber (okay), and green (good).
FoodSwitch then searches the database for similar but healthier products and displays these on screen, alongside the selected item, for comparison.
Bruce Neal, senior director at the Institute, said the app sometimes made complicated information on nutrition panels immediately understandable.
"FoodSwitch helps consumers evaluate the nutritional content of packaged foods and suggests better options that would have lesser sugar, fat and salt levels," he said.
The app has already been launched in Australia, New Zealand, Britain, China and South Africa; India is the sixth country.
"We have data on nutritional value of 10,000 food items (in India) at present. We will scale it up but as the number of processed items available in India is less, it would take some more time than it does in other countries. We sent our people to major supermarkets, where they collected information of all the processed food brands available. We then created a database of all those products, stating the nutritional values and what is harmful for people with specific types of lifestyle diseases," he said.
To monetise the service, Neal said they later planned to sell data to major food processing companies, as the information would help them come out with healthier products. It is also looking for a social impact investor.
"We will soon go for a Series-A round of investment. Our goal is to spread to 50 countries in the next five years. For that, we need millions of dollars in investment," he added.
In this country, he added, they were open to tie-ups with companies from the health, food processing and retailing sectors. The institute has 70 staffers in India, with offices at Delhi, Hyderabad and Bengaluru.
Available for iOS and Android consumers free of cost, FoodSwitch's database of packaged foods has been compiled in collaboration with the Centre for Chronic Disease Control in India.
If a scanned product is not in the database, consumers can use the phone camera to send in photos, so that it can be added.
"In Australia, we receive about 150,000 photos each year, which allows us to keep the database completely up-to-date," added Neal. "This will be the largest country we have launched in and there are unique challenges with the size and scale, as well as the number of foods and grocery stores."
FOODSWITCH
App in iOS and Android phones for food info
Scan the bar-code
Get information on fat, sugar and salt levels
Red (high), amber (okay), and green (good) alerts
App searches database for similar but healthier products and displays these on screen
Has already been launched in Australia, New Zealand, Britain, China and South Africa
Data on nutritional value of 10,000 food items (in India) available at present