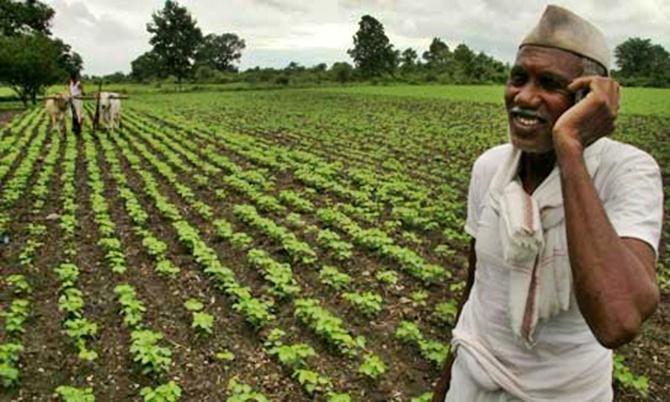 10% have refrigerators, 32% of households meet 'absolute poor' measure

Almost 68 per cent of rural households have a cell phone connection and a little more than 10 per cent own a refrigerator.

Hence, they've automatically been excluded from the Socio-Economic Caste Census. Data like this and much more is expected to thrown up in this census for rural India, to be issued on Friday.

The SECC was started during the earlier Congress-headed government and relates to the period between 2011 and 2013.

The data profiles the country's rural households based on a seven-category deprivation index.
It is to include landless labourers, households with a kutcha (temporarily built) room and kutcha roof, female-headed households, households with no male earning member and so on. It is aimed at providing the Centre with a ready reckoner for targeting its social and welfare programmes, state-wise, and to improve delivery. According to a senior official, the data won't have any caste details.
This is being separately dealt with by the Registrar General of India.

The data is also not expected to throw up any poverty numbers, although a calculation based on households that fulfill the criteria of having all the seven deprivations could be done to come at a rough estimate of poverty in rural India. The data, some officials said, show of the 179.1 million rural households surveyed, almost 32 per cent fall within the category of having all the seven deprivation measures, and could be considered poor.

Scheduled caste and tribe households surveyed were automatically included in the census. Their number is somewhere over 20 per cent.

A panel constituted by the previous government under the chairmanship C Rangarajan, then head of the Prime Minister's Economic Advisory Council, had found that as of 2011-12, around 29.5 per cent of the population was poor as against the 21.9 per cent estimated by the 'Tendulkar Method'.

This comprised both rural and urban population.

CASTE CENSUS: HOW IT IS DONE
The data profile the country's rural households based on a deprivation index
Landless labourers

Households with a kutcha (temporarily built) room and kutcha roof
Female-headed households
Households with no male-earning member.
Data won't have any caste details
Not expected to throw up any poverty numbers
179.1 million rural households surveyed
Image: A farmer talks on his cell phone; Photograph: Parth Sanyal/Reuters