The company brings its global campaign to India, looks for trust and a way to grow its business in the country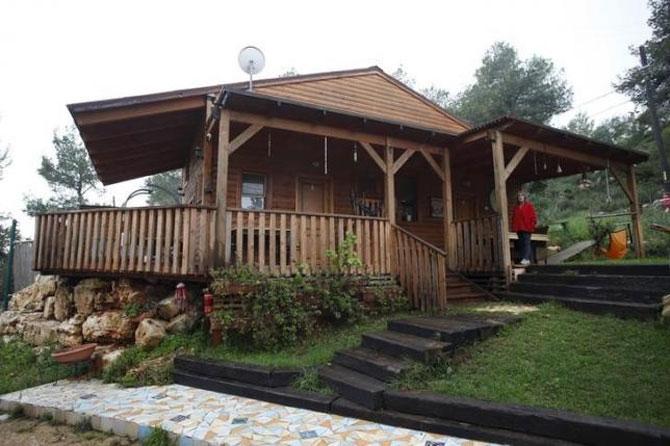 For close to a month, Airbnb's multimedia campaign 'Don't go there. Live there' has stared down billboards and the front pages of national media in the country. Part of its global campaign, this is the first time since the California-based company set up shop in India in 2011 that it has flexed its advertising muscle in the country.
While the company says it was waiting to get the timing right, market and industry sources believe that Airbnb is kicking up the dust to get its business going in a country that has been lax in jumping on to the homestay opportunity.
And now with established players such as MakeMyTrip too jumping on to the bandwagon with their own homestay options, it was imperative to take the Airbnb brand into people's homes.
Airbnb says that India is a priority market and its listings have seen a 115 per cent increase from last year; they add 9,000 hosts a week and outbound business (Indians travelling abroad to Airbnb homes) has grown by 185 per cent. "There were cultural issues when Airbnb launched in the US and then in Europe, people questioned if it could be replicated," said Amanpreet Bajaj, country manager, India for Airbnb.'
He points out that the campaign is the brand's reassertion of its faith in the Indian market. It helps that the company has entered a strategic partnership with a national media group which gives it much needed marketing clout in the country.
To be clear, the popularity of the company, valued at $30 billion, is not in doubt. But few would dispute the fact that India does not follow a global template when it comes to travel. The company has listings in 191 countries. But India could be its Achilles heel.
"The biggest hurdle, Airbnb has, is trust," said Aloke Bajpai, founder and CEO, iXigo, which lists Airbnb on its platform. Bajpai explained that the company has enormous potential but currently despite Airbnb's efforts, it is difficult to get hosts to let their rooms to strangers and for travellers to live in someone's home. "Indians are more comfortable using Airbnb outside India than within, it is just culture," Bajpai said.
The ongoing campaign seems to address this too. The campaign pegged itself solely on the experiential aspect of home stays. It is the same tool they used when launching their services eight years ago in the US.
Also by using the same message in all the countries that Airbnb has taken the brand campaign to, the company is hoping that travellers who trust its services in Europe will also do so in Asia. The company has been in India since 2011 and has listings in 100 cities.
It has been tough winning over the trust of the Indian travellers. Most hesitate to buy into a homestay at home even if they are open to the option while travelling abroad. There is a deficit of trust that the brand therefore needs to address.
Bajaj believes that the idea of homestays may not be intrinsic to the Indian way of travelling but the country is ready for change. And that is why, he said, "We don't want it to be just a metro phenomenon, we want it to go to the smaller towns as well."
That however is easier said than done. Bajaj acknowledged there is a challenge in getting hosts to list their properties, but he hopes the current marketing campaign will help them make inroads.
"We also organise events, where we get hosts together and educate them on the amenities expected by travellers," Bajaj said. This, he hopes, will encourage more customers to list on the platform. However the challenge is getting potential users to trust the system.
Bajaj said that Airbnb uses the same standards for India that it uses internationally implying that there is no reason for mistrust. "But that doesn't cut it always," Bajpai said.
Uber, too, had tried to weed out the 'bad apples' but the sexual assault case a few years ago in Delhi, brought the risks in sharp focus.
"The other problem is price," said Bajpai. In Europe and the US, where Airbnb is popular, there is a price arbitrage. "The hotel price appreciates but rentals stay constant, which means it becomes an economical option for budget travellers."
It, however, does not translate to India. MakeMyTrip, GoiBibo and Oyo discount heavily and it isn't difficult for budget travellers to get a three-star property. "This means Airbnb loses out on the budget traveller in India," he said.
According to Bajpai, over 40 per cent of intra-country travel is business. Out of the other 60 per cent, almost all of it is budget travel. "It leaves around 10-15 per cent of leisure travellers who may want something different," he said. And very few of them would let go of something like room service.
"A majority of our users are leisure travellers," Bajaj said, refusing to comment on the exact split. He said that Airbnb was looking to launch a tool for corporate travellers too.
While there is enough reason for doom and gloom among the homestay players in the country, hope floats among them too as mobile penetration increases and with it, the acceptance of a new concept. Airbnb may well be able to carve a niche for its brand yet. But as the big boys of the travel business familiar with the ways in which Indians travel jump into the fray, it definitely has its task cut out.
Photograph: Baz Ratner/Reuters