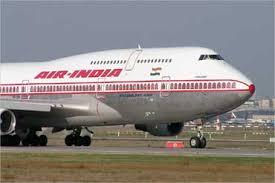 After Air India announced an enticing offer - tickets for Rs 100 for a limited period - its website crashed.

The site which crashed due to heavy traffic minutes after the sale was announced remains inaccessible.

Air India is offering tickets at Rs 100 (excluding fuel surcharge, taxes and fees) for five days beginning Wednesday, to celebrate the merger anniversary of Air India with Indian Airlines.

Tickets will be sold only through the Air India website from August 27-31 and for travel during August 27-September 30.

"Air India will be observing August 27 as Air India Day, the day erstwhile Indian Airlines and Air India were amalgamated into one airline. This is the first
time that the airline will be celebrating the Air India Day," the airline said on Tuesday.
Airlines carry out discounts to push up forward bookings as typically domestic flights are 30 per cent full a month before the travel date. Also August-September are lean seasons for air travel.
Usually airlines discount tickets 30-60 days from the booking date and price them higher on closer to booking date.
The sales also enable the airlines to generate cash. However, under this offer, low-priced tickets will be available on the booking date as well.
"SpiceJet has been carrying out sale every week.
"Jet Airways did a sale around the Independence Day and it looks like Air India is responding with its own offer.
"Fuel surcharge is high on long routes and discount offered by Air India could work out around 30 per cent of total fare" an industry expert said.