More than three years after Tata Motors and Iveco, a Fiat Group company, signed a comprehensive agreement to jointly explore opportunities in the area of commercial vehicles, the plan has largely remained in cold storage.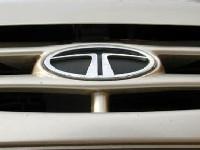 In February 2007, Tata Motors and Iveco signed a memorandum of understanding (MoU) for potential developments in engineering, manufacturing, sourcing and distribution of products and components.

The MoU also paved the way for Tata Motors' ambitious plan of launching its own range of trucks and buses overseas and Iveco's models in India. These would have been done through leveraging the distribution and marketing strengths of both companies.

The Italian truck maker said the two companies did not find any synergies between their individual plans.

"The MoU considered exploring the potential for cooperation between the two companies in India and throughout the world. By the end of 2007, it was clear that there was little scope for cooperation," said a spokesperson at Iveco in an emailed reply.

The MoU was a step forward in the direction of making Tata Motors a truly global company in the area of commercial vehicles, after the Mumbai-based company signed another agreement with Fiat for passenger vehicles.

By the end of 2006, Tata Motors and Fiat tried to strengthen their ties by agreeing to work jointly in the areas of marketing and distribution of passenger cars and engine and transmission technology.

However, due to poor domestic demand for Fiat cars and gross under utilisation of the Rs 4,500-crore joint manufacturing capacity near Pune, the equal joint venture between Tata Motors and Fiat, Fiat India Automobiles, has so far generated losses to the tune of Rs 920 crore since its formation in 2007.

"The MoU between Iveco and Tata Motors entails analysing the feasibility of cooperation, across markets, in commercial vehicles. Studies have indeed been taken up on geographies and products, but conclusions are yet to be arrived at," said a spokesperson at Tata Motors in an emailed reply.

The country's largest auto maker said it intended to explore the South American market for buses and trucks. Iveco has a strong presence in Latin America, with a manufacturing base in Brazil, South America's largest automobile market.

Both companies state they are still in the process of exploring opportunities in the Latin American market for co-operation. This includes Iveco selling Tata branded products from its own showrooms.

"It is South America that shows the greatest possible level of co-operation. Investigations into possible co-operation and collaborations is currently on-going," said the Iveco spokesperson.

Along with its passenger car portfolio, especially with the acquisition of Jaguar and Land Rover and the launch of Nano, Tata Motors has also made efforts over the recent years to strengthen its commercial vehicle side.

The company successfully developed and launched its Prima range of world trucks, raised its stake to 100 per cent in bus maker Hispano Carrocera and opened the world's largest bus making facility at Dharwad in Karnataka, along with Marcopolo of Brazil.

While sales of almost all car makers, including Tata Motors, rose significantly during the year, the country's largest auto maker failed to lift sagging sentiments for Fiat products in India, with sales dropping nearly 13 per cent.