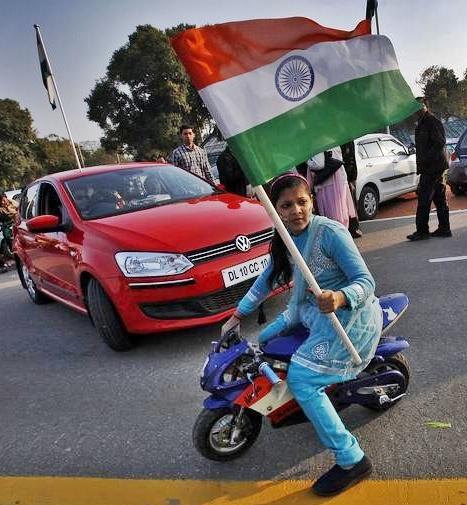 After the Make in India blitzkrieg to encourage manufacturing here, the government is going to showcase India's prowess in the services sector under the concept 'Served from India'.
As a result, the second leg of a Services Conclave is going to start from Wednesday to bring stakeholders together and explore ways to increase export of services from India. It will be jointly organised by the ministry of commerce and industry and the Confederation of Indian Industry (CII).
J S Deepak, additional secretary of the commerce department, said, "This will be our effort to showcase India's competitiveness in various services sectors. Export of services has been critical in meeting the deficit that was created due to merchandise exports. We are going to promote the concept of Served from India through this new strategy."
The two-day event will focus on expanding the export of services such as education, health tourism and creative entertainment that have huge export potential. The first part of the conclave was held last year here, where various sectors were identified through which India can acquire considerable market access in traditional and newer markets.
He said services exports will also get a major thrust this year under the new Foreign Trade Policy 2014-2019, expected to be released by this month-end.
Deepak also said to promote services exports from India, the policy measures will focus on three key areas such as market access, export promotion and promotional schemes.
He said the government will promote services from sectors such as entertainment, logistics, architecture, chartered accountants and health care.
On the issue of mutual recognition agreements (MRA), he said, it will be done on the basis of reciprocation with partner countries such as Japan, Korea and Singapore among others.
However, he also said clinching MRAs with partner countries is increasingly becoming challenging due to the issue of granting citizenship that requires political will.
The services sector constitutes 57 per cent share of the country's gross domestic product, while export of services stood at $151.47 billion in 2013-2014.
Next year the ministry and CII will also organise a global services exhibition, in which Prime Minister Narendra Modi is expected to give the concept of Served from India a big push.
EYE ON EXPORTS
Idea to bring stakeholders together and explore ways to increase export of services from India
Conclave to be jointly organised by the ministry of commerce and industry and CII
Focus on expanding export of services such as education, health tourism and creative entertainment
Government to also promote services from sectors such as entertainment, logistics, architecture, chartered accountants and health care