Dealers have stocked up vehicles in the run-up to a price hike, which is expected to be announced by leading players some time this month.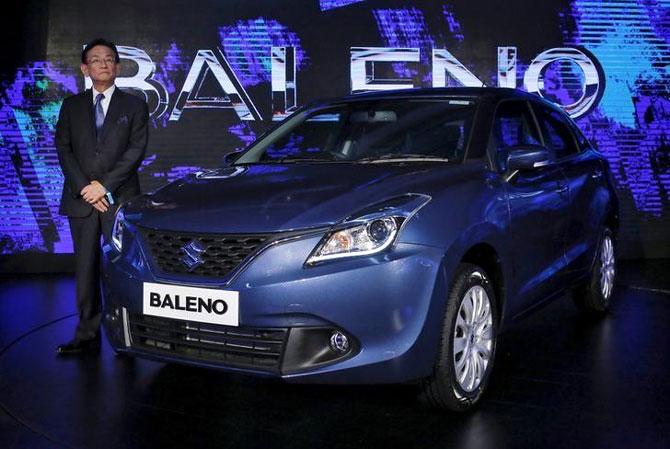 The domestic passenger vehicle industry is estimated to have clocked high double-digit growth of 19 per cent in sales for the month of May, led by a strong performance by Maruti Suzuki, Tata Motors and Honda.
Dealers have stocked vehicles in the run-up to a price hike, which is expected by leading players some time this month. These are sales to dealerships and not to end-customers.
Market leader Maruti Suzuki led the growth with a 24 per cent year-on-year (y-o-y) increase in volume of passenger vehicles (cars, utility vehicles and vans). The company's volume growth in May was driven by the compact segment, which posted an increase of 51 per cent y-o-y. A total of 77,263 units were sold in the segment, which consists of models like Swift, Dzire and Baleno.
The mini segment, the second-biggest after compact, declined by 3 per cent to 37,864 units. Alto and WagonR are part of the mini segment.
The utility vehicle segment expanded over 13 per cent to 25,629 units. Brezza is the main product in the segment. Maruti Suzuki's mid-size sedan segment (Ciaz) declined 15 per cent to 4,024 units.
Korean carmaker Hyundai has clocked 7 per cent growth in domestic sales of passenger vehicles. It sold 45,008 units last month.
Rakesh Srivastava, director (sales and marketing) at the company, said Hyundai had maintained a strong momentum with the help of models like Creta, Elitei20 and Grandi10.
"We remain positive on the outlook owing to forecast of a good monsoon," he said.
The industry growth was driven by new launches and a low base of last year, he added. Utility vehicle maker M&M saw a low single-digit growth of 1.6 per cent in May, when it sold 20,715 units.
Rajan Wadhera, president (automotive sector) at M&M, said, "May has relatively been a subdued month compared to April. With the forecast of an upcoming normal monsoon, we are confident of good growth in the coming months".
Honda and Toyota, the two Japanese carmakers, have reported strong double-digit growth in May on account of a new product launch. Honda, which launched the new Amaze last month, reported a volume growth of over 40 per cent.
"We prioritised Amaze production volumes last month to cater to the strong customer demand. We are confident that we will continue with our sales momentum in coming months," said Rajesh Goel, senior vice-president and director, sales and marketing, Honda Cars.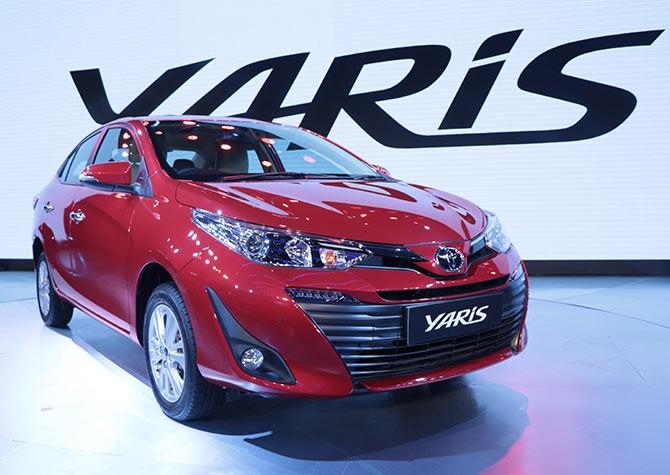 Photographs: Hitesh Harisinghani/Rediff.com
Toyota launched its Yaris sedan last month and that helped it post 20 per cent growth. Ford said its domestic sales expanded by 34 per cent to 9,069 units in May.
It had launched a new cross-hatch Freestyle in last week of April.
"We look forward to a positive growth momentum in the domestic sales in the upcoming month and expect good sales volume for the Yaris," said N Raja, deputy managing director, Toyota Kirloskar Motor.