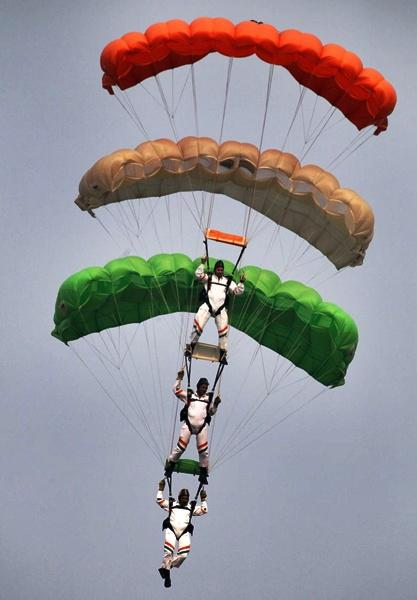 Manila-based Asian Development Bank (ADB) has upgraded India's economic growth forecast to 6.3 per cent in 2015-16 on hopes of speedy reform process.
The multilateral funding agency, however, has retained forecast 5.5 per cent growth in India this year.
"With Parliamentary elections over, India is expected to pursue long-delayed reform. India's growth forecast is maintained at 5.5 per cent in fiscal year 2014-15 but upgraded to 6.3 per cent in FY 2015-16 as expected reform bears fruit," it said in a release.
Earlier, ADB had projected 6 per cent growth for India in the financial year. Pinning hopes on improved outlook for the largest economy (India) in South Asia, it said expansion in the sub-region is expected to reach 5.4 per cent in 2014 and pick up to 6.1 per cent in 2015.
ADB said developing Asia remains on track toward steady growth in 2014 despite slower-than-expected growth in the United States in the first quarter.
"Developing Asia as a region continues to perform well. The pace of the growth moderation in the People's Republic of China is in line with our expectations while the stage is set for India to pursue reform that could unlock its growth potential," said ADB Deputy Chief Economist Juzhong Zhuang.
It said growth in China is moderating in line with earlier expectations and should achieve the forecast of 7.5 per cent in 2014 and 7.4 per cent in 2015.
"East Asia as a whole is similarly paced to meet growth projections of 6.7 per cent in both 2014 and 2015." In Southeast Asia, growth softened in the first half of 2014 largely because of country-specific factors in Indonesia, Thailand, and Vietnam.
"The outlook for the sub-region's five largest economies is revised down to 4.8 per cent in 2014, dragging the sub-regional forecast to 4.7 per cent, but should rebound in 2015 to 5.6 per cent, or 5.4 per cent across Southeast Asia," it said.
On price situation, ADB said declining food prices and relatively stable oil prices are keeping developing Asia's inflation in check at 3.5 per cent in 2014 and 3.7 per cent in 2015.