Billionaire Gautam Adani's group on Monday listed out details of the $2.87 billion stake sales in group firms since 2019 and how $2.55 billion of this was ploughed back into business, as it looked to counter Congress leader Rahul Gandhi's claim of Rs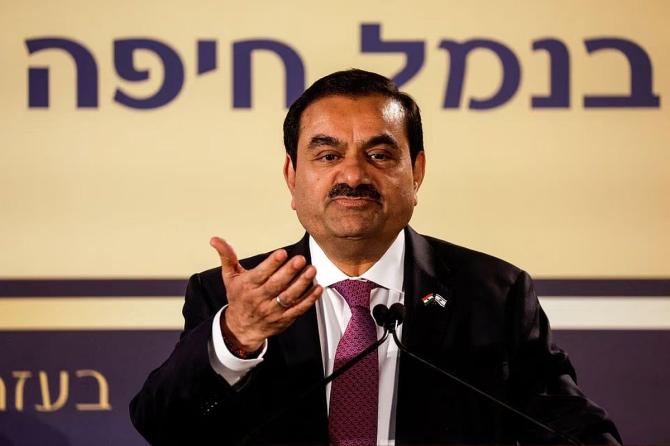 20,000 crore coming in to the conglomerate through 'shell companies'.
While investors such as Abu Dhabi-based global strategic investment company, International Holding Company PJSC (IHC) invested $2.593 billion in group firms such as Adani Enterprise Ltd and Adani Green Energy Ltd (AGEL), promoters sold stake in Adani Total Gas Ltd and AGEL to raise $2.783 billion.
"These funds were reinvested by promoter entities to support the growth of new business and in portfolio companies such as Adani Enterprises Ltd, Adani Ports and Special Economic Zone Ltd, Adani Transmission Ltd and Adani Power Ltd," the group said.
The statement was issued rebutting reports in an international publication, which apparently was the basis of Gandhi's statement late last month questioning how "Rs 20,000 crore suddenly arrived in Adani's shell companies."
"We understand the competitive race to tear down Adani can be alluring. But we are fully compliant with securities laws and are not obscuring promoter ownership and financing," it said.
Adani said promoters in January 2021 raised $2 billion through the sale of 20 per cent stake in renewable energy firm, AGEL to French giant TotalEnergies. Prior to that, they had sold a 37.4 per cent stake in city gas arm, Adani Total Gas Ltd to the same French firm for $783 million.
Adani said the funds came from sale of stake in Adani Total Gas.
Also, they weren't obscure entities because they are promoter held.
TotalEnergies bought overseas investment vehicles of the promoters to make some of those investments.
And the funds so received overseas were ploughed back into group entities, which is now being termed by some as investment by 'shell companies'.
"These funds were reinvested by promoter entities to support the growth of new business," the statement said.
"The promoter entities have had substantial holdings in Adani companies, which have increased over time.
"It is through the timely use of funds received through the sale of equity that these entities have been able to increase their investments."
All the transactions were publicly disclosed in stock exchange filings, it said.
Also, "the Adani family deployed its returns from the secondary sale to make additional purchases of AGEL equity and to provide support to AGEL via a shareholder loan and other securities - all also in the public domain," it said.
The rapid, debt-fuelled growth of Adani group was in January called in to questioning by a US short-seller Hindenburg Research which alleged that accounting fraud and use of a labyrinthine network of mostly Mauritius-based shell companies to route funds into India to manipulate share prices of the group's seven listed companies or make their balance sheets look healthier.
While Adani group had denied all, which strenuously denied Hindenburg's allegations, opposition parties and their leaders including Gandhi have been quick to seize on the allegations to target Prime Minister Narendra Modi and demand inquiries into Adani's foreign connections.
Adani said it had publicly disclosed all details and reportage on the investment of funds into group companies that had incorrectly mixed primary and secondary investment.
"The facts are easily available and transparent.
"They are available through relevant securities regulatory filings that were made at the time and are a matter of public record," it said, adding the "misleading narrative" has become a "regrettable" political issue.