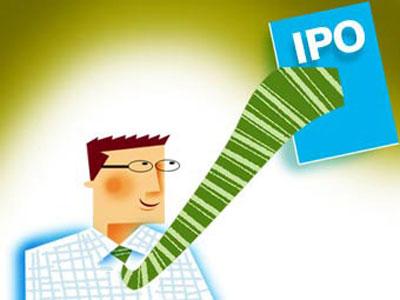 2017 saw the highest-ever mobilisation by way of IPOs of close to Rs 700 billion.
The momentum is expected to continue this year as well.
Samie Modak reports.
The Securities and Exchange Board of India is considering introducing an UPI-based payment system for retail investors in initial public offerings (IPOs), a move that will help do away with cheque payments and reduce the time taken between the closing of an IPO and listing of the security to just three days.
Sources in the know said Sebi and the National Payments Corporation of India (NPCI), which manages the UPI (unified payments interface) protocol, were studying the feasibility of the proposal.
Initial feedback received by the market regulator from stakeholders was that the project could be executed with a few tweaks to the current payment framework, said a source.
The UPI system, developed to promote digital payments in the country, enables instant and seamless payments from one bank account to another through a mobile-based application.
The platform is rapidly gaining acceptance, with over 70 banks being empanelled.
Also, there are dozens of popular applications integrating the UPI interface and providing multi-bank access.
Facebook-owned messaging giant WhatsApp, too, is soon expected to officially launch a UPI-enabled payment feature.
Need for Speed
In 2016, Sebi brought down IPO timeline to six days from 12 days earlier.
Regulator is working to reduce it further to three days.
Sebi looking to do away with cheque payments, physical applications.
UPI applications gaining popularity, thanks to proliferation of smartphones, data.
"UPI-based payments could provide a fillip to IPO investing. With smartphones and data becoming ubiquitous, this will help bring a lot of investors into the equity fold," said an investment banker, adding that the proposal was being discussed by Sebi.
It now takes six working days for a company to list after its IPO closes.
The regulator intends to reduce this time but has been facing impediments, particularly related to processing physical application forms and cheque payments of retail investors.
Sebi has made online applications compulsory for non-retail investors, which includes institutional investors and high net-worth individuals (HNIs).
However, the regulator still allows physical applications from small investors due to issues over the reach of the online application facility.
According to sources, doing away with the physical application form is necessary to bring down the timeline further.
The regulator is studying various proposals in this regard, including electronic payments to exchanges and UPI payments.
The regulator was keen on opting for a method that would have pan-India reach, said a source.
UPI payments in their current form pose certain challenges.
While retail investors can invest up to Rs 200,000 in an IPO, the maximum remittance allowed through the UPI facility is Rs 100,000. Sources said there was a proposal to double the transfer amount allowed under the UPI.
If implemented, UPI-based payments will allow investors to bid for the maximum account.
Other issues include linking of demat accounts with UPI applications and lack of availability of the application supported by blocked amount (ASBA) facility, where funds stay blocked in an investor's account.
"UPI-based payments for IPOs are possible. However, it will require some software-related changes to the current framework," explained the head of digital banking at a private bank.
"In the existing system, investors' money is transferred to an escrow account of the issuer without allotment. However, if the IPO process is shortened to three days, investors will not mind this," he added.
"All UPI payments have underlying bank accounts, hence the KYC (know-your-client) requirement is done. However, there has to be a system where the demat accounts too are linked,"
2017 saw the highest-ever mobilisation by way of IPOs of close to Rs 700 billion. The momentum is expected to continue this calendar year as well.
Illustration: Uttam Ghosh/Rediff.com